Cloudian Object Storage for Active Archive Deployed by WGBH
America's public broadcaster and large producer of PBS content for TV and web
This is a Press Release edited by StorageNewsletter.com on 2018.03.13
Cloudian, Inc., in enterprise object storage systems, announced that WGBH, America's public broadcaster and the largest producer of PBS content for TV and the Web, has deployed its system as a media active archive, resulting in 1,000-times-faster media access and automated data protection in a hybrid cloud environment.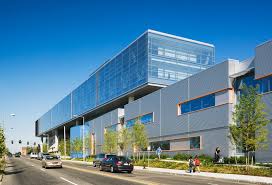 The Cloudian HyperStore system replaces an existing tape library to provide the WGBH team with nearly-instantaneous access to data, capacity growth and integrated rich metadata tagging for media search.
WGBH creates many of the best-known prime-time programs PBS distributes to its member stations, including Nova, Frontline, Masterpiece, Antiques Roadshow and American Experience. Over the last 50 years, the station has produced petabytes of content. Today, 4K and 8K video formats further accelerate the growth of media capacity, highlighting the need for innovative media storage.
The solution includes 2PB of Cloudian storage on premises, plus integrated public-cloud management. In this hybrid-cloud deployment, media is automatically replicated for DR purposes to Amazon Glacier, simplifying data protection. For capacity expansion, media can also be tiered to Amazon S3, thus providing essentially unlimited capacity on demand.
The previous archive workflow typically required a day or more to retrieve media from tape and external HDDs; the new process retrieves media in seconds. Google-like search tools accelerate workflows via embedded metadata that allows the archive team to quickly find assets wherever they are located - whether on-prem or in the cloud - with a single search query.
"The ability to store the media with metadata attached is hugely compelling," said Shane Miner, senior director of media technology, WGBH. "By simplifying search and retrieval, we reduced the time it takes to pull something from the archives from 24 hours to a matter of seconds, which makes our production teams much more efficient."
WGBH plans to complete the switch to object storage for all new content by August 2018 and then start systematically transferring older content into the system.
"We immediately saw the benefits of Cloudian when the Frontline production team needed to quickly archive media from their Avid editing platform to free up needed space, a task that previously would have taken more than a day," Miner continued. "With Cloudian, we could offload media from their editing environment in minutes, which kept the production team on schedule."
He concluded: "Cloudian lets us find and retrieve media ins rather than days, automate data protection and manage assets on-prem and in the cloud, all at less cost than our previous tape library."
"WGBH is showing how object storage can help organizations cope with exploding data volumes and simultaneously streamline their operations," said Jon Toor, CMO, Cloudian. "Their team has taken an innovative approach, combining metadata tagging, the cloud and scalable storage to greatly increase efficiency and SLAs while cutting costs."
WGBH will present its use of the system during the 2018 NAB Show at the Broadcast Engineering and Information Technology Conference (BEITC). The session will take place on April 11, 2018, in Las Vegas Convention Center.