Enterprise File Sync and Share Platforms – Cloud Solutions, 4Q17 – Forrester Research
Leaders: Box, Microsoft, Google, Citrix
This is a Press Release edited by StorageNewsletter.com on February 16, 2018 at 2:35 pm
This report was written on December 2017 by Cheryl McKinnon with Daniel Hong and Madeline King from Forrester Research, Inc.
The Forrester Wave: Enterprise File Sync And Share Platforms – Cloud Solutions, Q4 2017
The 11 Providers That Matter Most And How They Stack Up
Why Read This Report
In our 35-criteria evaluation of enterprise file sync and share (EFSS) solution cloud providers, we identified the 11 most significant ones – Axway (Syncplicity), Box, Citrix, Dropbox, Egnyte, Google, HighQ, Huddle, IBM, Microsoft, and Thru – and researched, analyzed, and scored them. This report shows how each provider measures up and helps enterprise architecture (EA) professionals make the right choice.
Box, Microsoft, Google, And Citrix Lead The Pack
Forrester's research uncovered a market in which Box, Microsoft, Google, and Citrix lead the pack. Dropbox, Egnyte, Axway (Syncplicity), and IBM offer competitive options. HighQ, Thru, and Huddle lag behind.
EA Pros Are Looking For Repository Services, Team Collaboration, Governance Capabilities
The cloud EFSS market has evolved, moving well beyond core file sharing capabilities. EA pros are now looking to complement or supplant their on-premises content management systems and file shares.
Cognitive Services, Retention Policies, And Collaborative Workflows Are Differentiators
As on-premises collaboration and content management tools fall behind the pace of innovation of cloud providers, expect to see cognitive services, analytics, user-driven workflow, and enhanced library services dictate which providers will lead the pack. Vendors that balance usability with security position themselves to successfully deliver modern content platforms to their customers.
Content And Collaboration Services Shape The EFSS Market's Direction
Forrester segments EFSS products into two groups: 1) products that are cloud-based software-as-a- service (SaaS) offerings and 2) products that support hybrid cloud or on-premises deployments.(1) Innovative cloud-native EFSS providers have invested in the repository and governance capabilities that make them contenders for tomorrow's system of record for corporate content. Vendors of EFSS solutions for hybrid and/or on-premises use cases are investing in secure connectors to existing content stores. When assessing their EFSS requirements, EA pros must take this big-picture content strategy question into account.
File Sharing And Sync Features Are Table Stakes: Expect More From SaaS Providers
Forrester defines enterprise file sync and share as technologies that allow organizations to share and replicate content across multiple devices, distributing files to employees and/or customers or partners outside the enterprise.
The market continues to evolve rapidly. Vendors on a growth trajectory now offer a broader range of content collaboration and repository services to serve a larger set of digital workplace requirements, such as:
Library services and support for migration. EFSS cloud provider offerings include support not just for versioning and file storage but also for metadata, life-cycle management, legal holds, and search. Utilities and professional services programs drive large-scale migration efforts from file shares or on-premises content management suites.
Team collaboration. Contextual workspaces extend file sharing capabilities, allowing users to comment on, mark up, and securely view documents. Dedicated team sites or workspaces drive project or program productivity. Vendors will increasingly offer their own content or document authoring tools to complement integration with major office authoring suites.
Task management and workflow. As adoption of EFSS rises, businesses recognize that they rarely create or share content outside of a process. Workflow and tracking is a focus for many of the evaluated vendors. Eschewing the complex, developer-oriented business process management (BPM) approaches of traditional enterprise content management (ECM), EFSS cloud vendors focus on approachable ad hoc or simple templating workflow capabilities, aimed at business users who understand their own team or departmental requirements.
Analytics and cognitive content services. Vendors are quickly introducing intelligent content services – powered by machine learning (ML) – into their collaborative platforms. From reinventing OCR for image-to-text extraction to content and user activity mining for better document recommendations and locating subject matter experts to automated image and video tagging, vendors are partnering as well as developing their own approaches to AI.
SaaS Platforms Enable Agility, Predictable Costs, And Fast Deployment
In a recent Forrester survey, more than half of global client security decision makers told us their firms have adopted secure file sharing tools, with a further 19% planning to do so in 2018 (see Figure 1). Expect the use of SaaS for content and collaboration services to accelerate as adoption grows, use cases mature, and EA pros continue to push enterprise applications to cloud services. EFSS vendors investing in extended platform, repository, and integration capabilities like APIs will be in a position to meet a larger set of enterprise requirements, such as:
The delivery of granular, web, and mobile-friendly content apps. EA pros responsible for content collaboration and management road maps must evaluate EFSS providers that offer flexible user interfaces, packaged integration to mainstream enterprise apps, rich APIs, and support for low- or no-code app design platforms. They will help accelerate employee engagement and an enhanced customer experience. Improved business agility and speed of app delivery are two of the top three benefits that global software decision makers whose firms use or plan to use SaaS told us they derive from SaaS overall (see Figure 2).
Secure document processes that embrace the extended enterprise. Organizations that are serious about digital transformation know that both new and established business models depend on trusted networks of customers, citizens, partners, suppliers, and regulators. Digital business means these extended enterprise roles are increasingly active participants in document creation, review, and approval processes. Architectures and licensing models that embrace these external players are now essential. Watch for vendors to further invest in auditing, analytics, and rights management to extend these use cases.
File share and legacy ECM replacement projects. Technology managers have opportunities to decommission expensive hardware and file storage platforms and reduce the risk of ungoverned sensitive data being lost or breached.(2) The volume of files being uploaded and migrated to cloud providers is increasing, and vendors are investing in team or departmental administrative tools, on-demand access and sync, and enhanced search and proactive recommendations. Some 74% of global software technology decision makers expect to use SaaS to at least complement their existing content management investments by 2018/2019.(3)
Figure 1: Secure File Sharing Technologies Are Being Adopted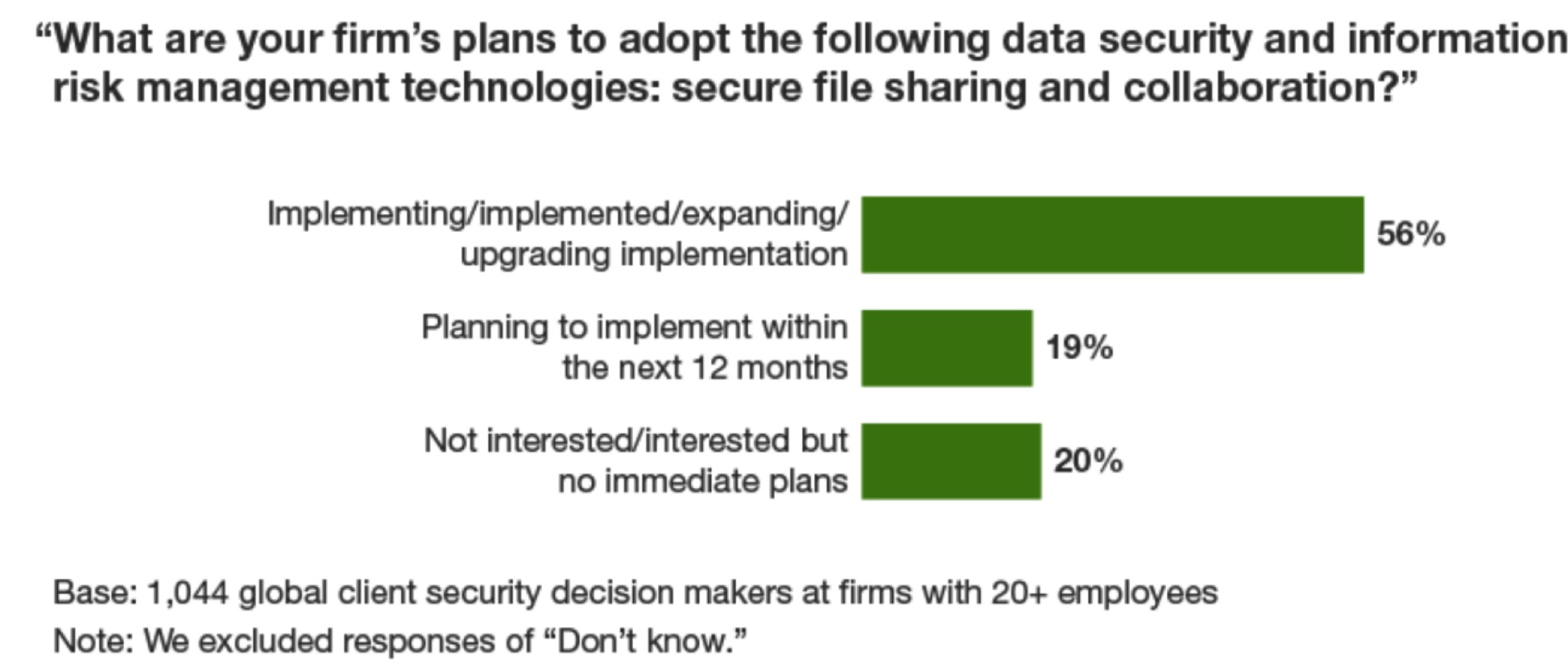 Figure 2: Agility, Cost Reduction, And Speed Of Deployment Are Among The Top Benefits Of Using SaaS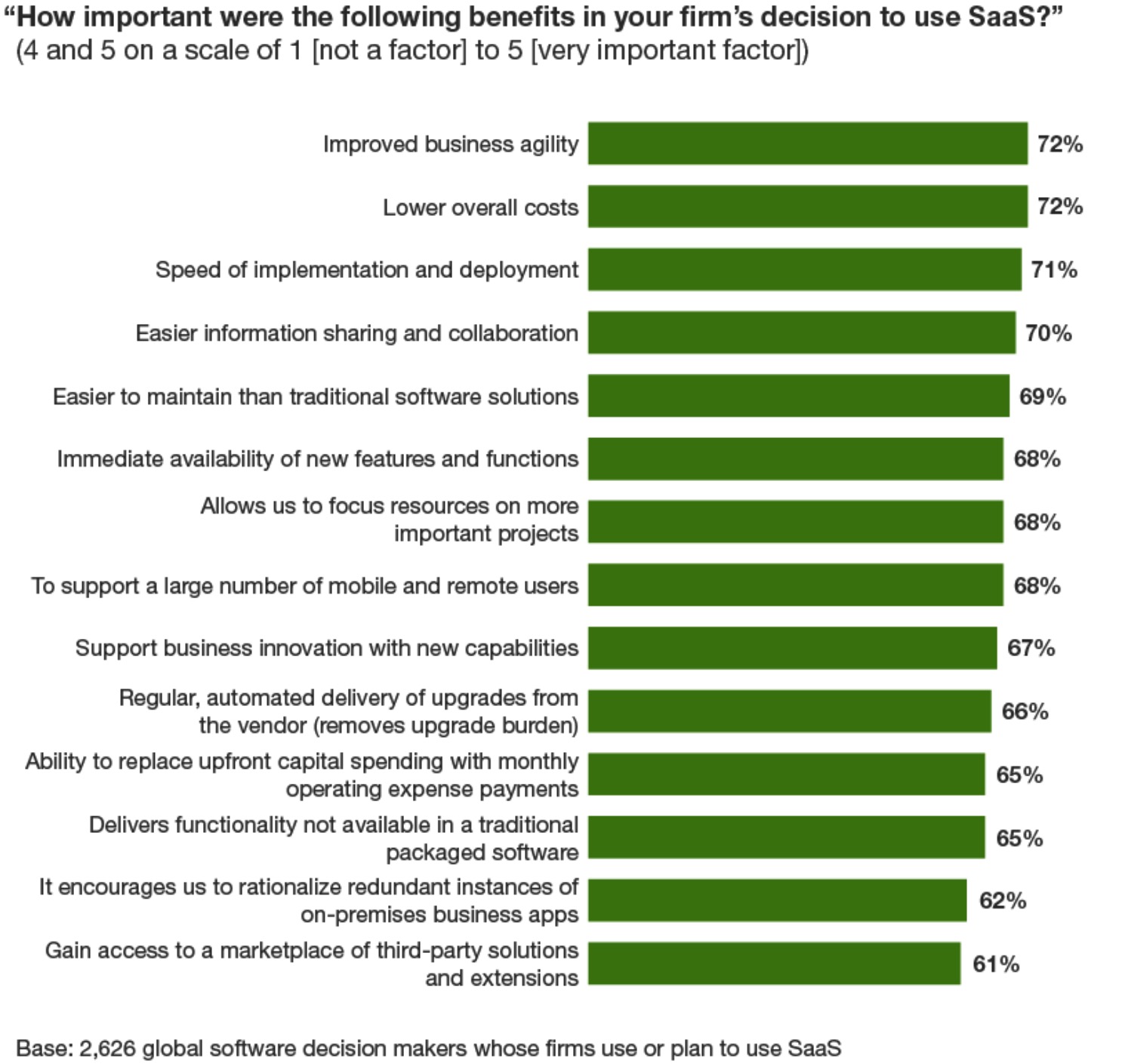 EFSS Platforms – Cloud Solutions Evaluation Overview
To assess the state of the cloud-based EFSS market and see how the vendors stack up against each other, Forrester evaluated the strengths and weaknesses of top EFSS cloud solutions vendors. After examining past research, user need assessments, and vendor and expert interviews, we developed a comprehensive set of evaluation criteria. We evaluated vendors against 35 criteria, which we grouped into three high-level buckets:
Current offering. We assessed the technologies based on the breadth of the tool set, with particular emphasis on collaboration, security, and support for content and library services. We surveyed customers to get firsthand observation of the strength of particular capabilities and tested each vendor's offering with at least one large shared file.
Strategy. EFSS cloud vendors must show coherent strategies to help their customers share and manage content in the cloud. We assessed vendors on their strategies for customer success, technology, key verticals and geographic markets, and go-to-market approach.
Market presence. We evaluated each vendor based on its current customer base, its EFSS cloud revenue, and partner reach.
Evaluated Vendors And Inclusion Criteria
Forrester included 11 vendors in the assessment: Axway (Syncplicity), Box, Citrix, Dropbox, Egnyte, Google, HighQ, Huddle, IBM, Microsoft, and Thru. Each of these vendors has (see Figure 3):
A dedicated road map and go-to-market strategy focused on cloud EFSS. Each vendor demonstrated that cloud was a focused model for the delivery of its EFSS technology and that it was investing in cloud-based content repository services. The vendor also sells and markets the product as a standalone solution.
Leadership in the cloud EFSS market. The selected vendors demonstrated the ability to shape the direction of the market, whether through innovative delivery models, technology leadership, or their dominant market presence.
A proven installed base among enterprise customers. Vendors demonstrated revenues of over $15 million for their EFSS cloud product offering, and they provide offerings to meet the needs of enterprises (not consumers).
Figure 3: Evaluated Vendors: Product Information And Inclusion Criteria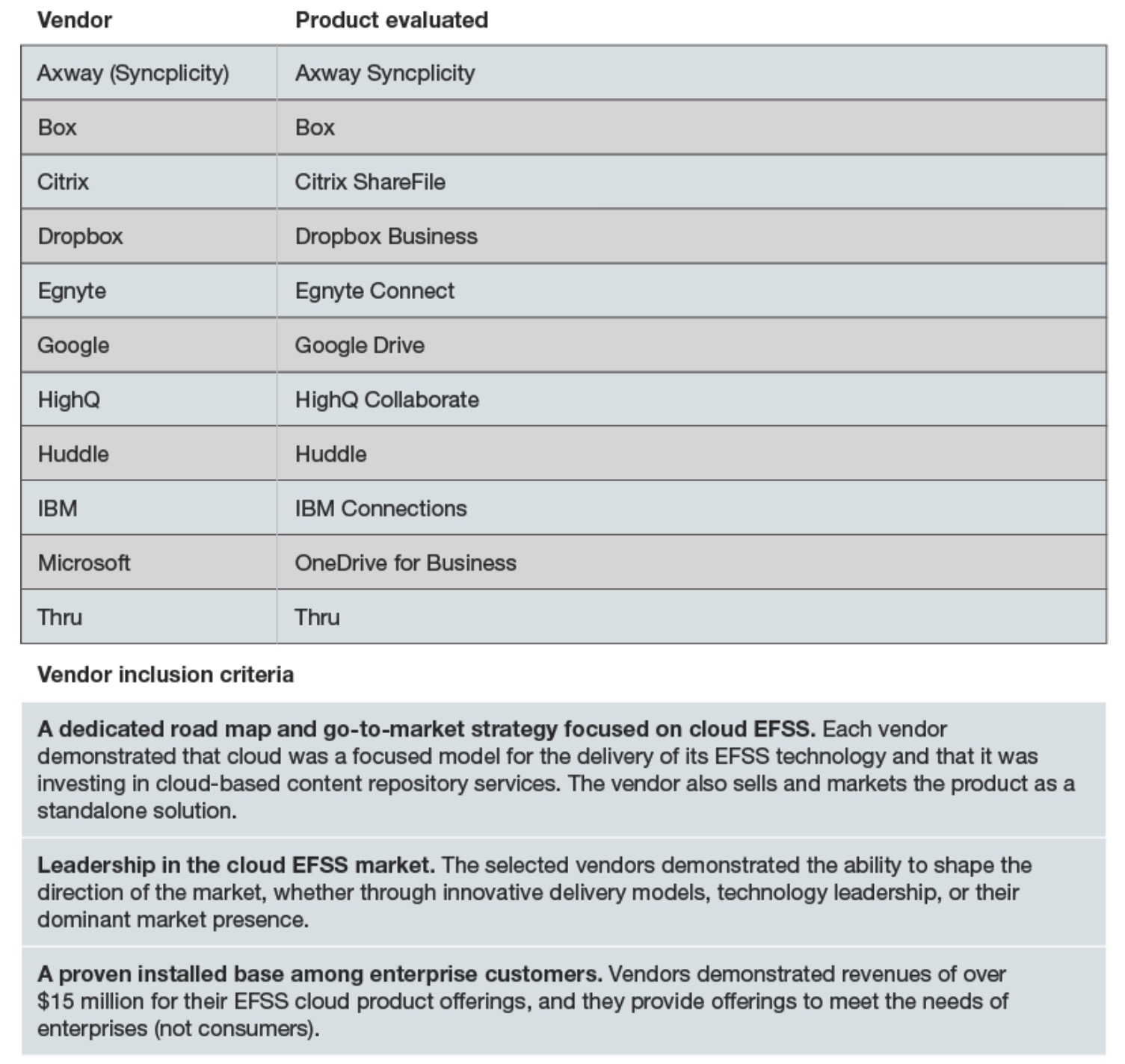 Vendor Profiles
This evaluation of the EFSS platforms – cloud solutions market is intended to be a starting point only. We encourage clients to view detailed product evaluations and adapt criteria weightings to fit their individual needs through the Forrester Wave Excel-based vendor comparison tool (see Figure 4). Click the link at the beginning of this report on Forrester.com to download the tool.
Figure 4: Forrester Wave: Enterprise File Sync And Share Platforms – Cloud Solutions, Q4 '17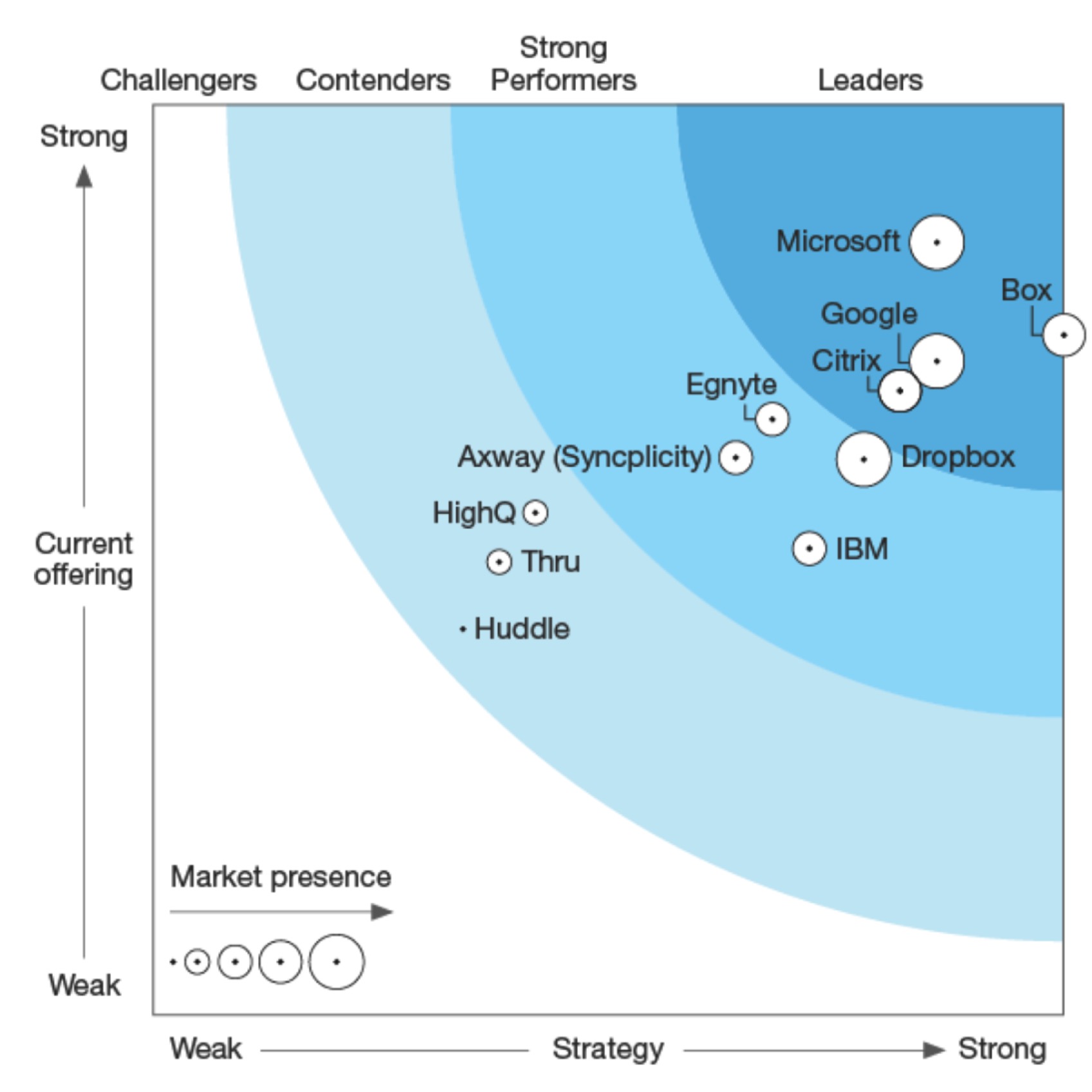 Figure 4: Forrester WaveTM: Enterprise File Sync And Share Platforms – Cloud Solutions, Q4 '17 (Cont.)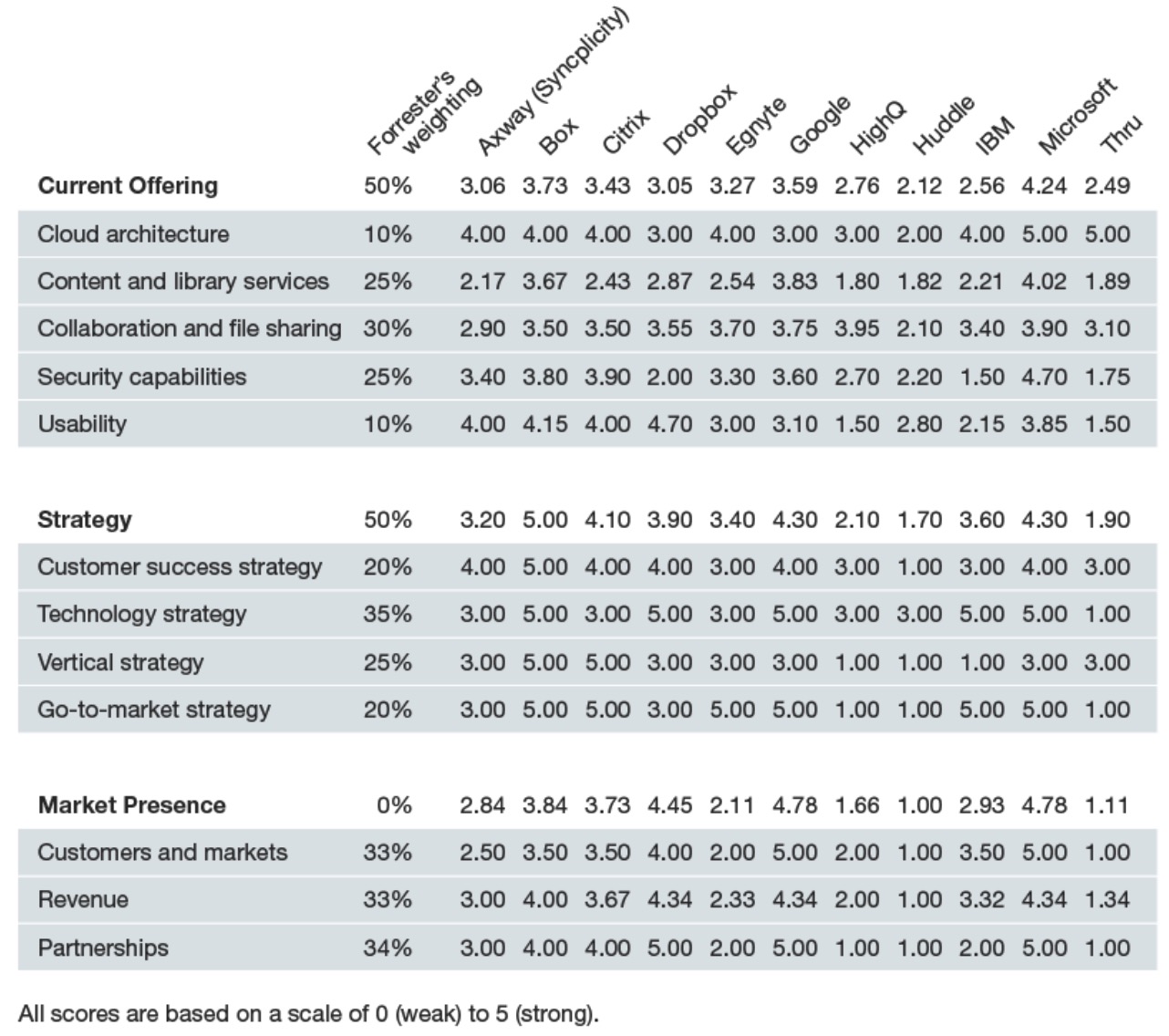 Leaders
Box invests in content services, extending its collaboration footprint.
Box provides a cloud content platform that allows developers and architects to deliver content-rich apps and go beyond just file sharing apps. It appeals to regulated industries, such as government, financial services, and life sciences, by offering governance bundles and premium services that include security and compliance certifications, key management, data residency, life- cycle management, and legal hold capabilities. Customers report strong satisfaction with Box's file sharing capabilities and content repository services.
Some customers have reported concerns over file size limits and default indexing/search configuration as they scale their adoption of Box. Partnerships are key to Box's ongoing differentiation and innovation. Jointly developed with IBM, Box Relay Workflow is available as of November 2017. Box Skills, an AI/ML toolkit slated for a future launch, will incorporate cognitive services from major cloud providers like Amazon, Google, IBM, and Microsoft as well as other ML/AI providers.
Customers should evaluate Box when their requirements involve comprehensive secure file sync and share and cloud is a strategic element of their broader content management and collaboration strategy.
Microsoft offers comprehensive collaboration and aims for a consistent UX.
Microsoft delivers workplace productivity, file sharing, and content management capabilities that are increasingly powered by cognitive content services. Microsoft helps clients migrate from on- premises systems with its FastTrack program; eligible customers can move files at no cost. Files on Demand allows users to access cloud-stored documents via desktop interfaces. The Security and Compliance Center portal enables life-cycle policies, legal holds, and investigative searches via a single interface.
OneDrive for Business remains an area of investment for Microsoft as it works to resolve lingering usability issues, such as sync consistency and user experience (UX) across devices and platforms – particularly for customers using old sync clients. Customers still express some confusion over the use of OneDrive for Business versus SharePoint Online for document storage. Other Microsoft 365 components, such as Flow (its workflow tool) and enhanced metadata and event-driven retention policies, enhance OneDrive's position in the file sharing landscape.
Businesses that hold licenses for OneDrive for Business as part of their entitlement should not adopt it merely because it is 'free' – but because it serves user needs. Test its capabilities against key use cases, including ease of external sharing or support for large files.
Google adds administrative controls and search tools to attract enterprise buyers.
Google offers Google Drive, a file sharing and storage application that can be used as a standalone product or with G Suite. Google Drive differentiates with very large file handling, embedded OCR, automated sensitive data masking, and search/discovery. Recent enhancements include Team Drives (to manage content departmentally), retention rules, and infused cognitive services, such as the Vision API for automated image tagging. The Quick Access feature uses AI to predict and surface files for users based on work patterns.
Some customers noted concerns with encrypting and protecting files with sensitive data. Expect Google to enhance its file migration offerings as it integrates its acquisition of migration specialist AppBridge. Also, expect Google to focus on the rigor of its road map to meet the needs of enterprise buyers and offer more flexible cloud options to meet data residency or key management requirements.
Google Drive has evolved beyond EFSS, delivering a broader set of content repository services. Enterprises ready to move content storage and management to the cloud should evaluate Google Drive and its companion collaboration and productivity tools.
Citrix differentiates with its process and security offerings.
Citrix provides cloud and hybrid deployment options for ShareFile, its EFSS offering. Customers can share and collaborate on files as well as get approvals or eSignatures in the context of a business process. It supports large files – up to 100GB – by default. Customers can protect content with data loss prevention (DLP), mark sensitive items with configurable watermarking tools, and execute auditable transactions with digital signature support. A virtual data room solution is available for sensitive deal-room requirements.
Customers with data residency requirements can select from Citrix-managed storage planes in at least eight countries. The ShareFile application is executed from the 'control plane,' which is available in two regions – the US and the European Union. ShareFile has minimal support for cognitive services to optimize recognition, recommendations, or tagging.
Evaluate ShareFile when robust file sharing and task management is a top requirement and you want flexibility in your choice of cloud. Existing Citrix clients can incorporate ShareFile as part of their broader digital workplace or mobility suite.
Strong Performers
Dropbox is a quiet giant in content services but must improve content governance.
Dropbox is a credible option for EFSS as well as cloud content repository services. Team folders allow granular administration of files. Dropbox Smart Sync allows users to navigate cloud-stored files from the desktop without requiring local sync. Collaboration is a focus, with enhancements to its collaborative workspace tool, Paper, that allow teams to share tasks, links, and to-do lists in the context of a single document. Customers report high satisfaction with search and commenting/annotations.
Expect ongoing enhancements to content delivery capabilities as well as an increased focus on a platform strategy aimed at developers and architects. Showcase launched in October 2017 and allows users to share curated pages of rich content internally or externally. Dropbox Platform (DBX) launched in September 2017 and provides unified APIs and application integrations. Current customers report low levels of satisfaction with the overall governance of files, such as putting files on legal hold and applying disposal rules.
Enterprises requiring high-performance, large-file external sharing can evaluate Dropbox. Dropbox has strength in verticals such as media, creative services, construction, education, and high-tech.
Egnyte expands beyond EFSS and focuses on improving content governance.
Egnyte offers Egnyte Connect as a cloud, hybrid, or on-premises EFSS tool. Customers can use cloud services in the US and Europe or their preferred public cloud vendor. Differentiators include large-file sharing, rich full-text and metadata querying, and federated search. Customers highly rate its mobile support and ease of external sharing. The companion product Egnyte Protect offers policy management capabilities to control access to and the retention of files residing outside Egnyte Connect.
Recent enhancements include deeper support for Office 365 and options for customer key management. Expect ongoing innovation in areas like analytics, content intelligence, and algorithms to detect and remediate sensitive data. Additional life-cycle management features are anticipated, addressing current customer concerns over Egnyte Connect's ability to apply disposal policies to obsolete files.
Evaluate Egnyte when the secure sharing of large files, even in low-bandwidth areas, is key. Verticals such as media, manufacturing, and engineering/construction are target markets. Firms with governance needs beyond EFSS benefit from extended modules, such as Protect.
Axway supports secure content sharing in a CX context but remains weak on search.
Axway Syncplicity brings robust secure, file sharing capabilities into Axway's broader data integration and engagement platform. It's offered as a standalone cloud solution or as a hybrid EFSS solution. Enterprises can choose their cloud services in US or EU privacy regions. The product provides a rich set of policies to determine how files are shared internally or externally, with rules to wipe or disable content on lost mobile devices. Rights management and watermarking allow customers to protect files outside the app.
Although global search is on the vendor's road map, the application currently leverages the native search of the desktop or other connected system; customers report search as a gap. Workflow and task tracking capabilities are also thin. Today, there is minimal use of cognitive services to optimize the use of content. Expect ongoing investment in its security, data migration, and policy management capabilities.
Axway Syncplicity suits regulated industries where security, data residency, and infrastructure modernization requirements are key. It also benefits customers requiring a hybrid or phased approach to adopting cloud for content storage.
IBM offers collaboration and file sharing but lacks strong life-cycle management.
IBM offers Connections, a comprehensive set of collaboration capabilities. Connections can run in IBM's data centers as a SaaS solution or on-premises. Customers can choose the data center that best meets their data residency needs. Customers report high satisfaction with search, commenting and annotations, and team workspace setup. IBM is infusing analytics and cognitive services into Connections, helping surface communication patterns, recommended content, and subject matter expertise.
Current customers report low levels of satisfaction with life-cycle management, including legal holds, as well as the ability to customize the SaaS product. Connections has limited support for rights management, watermarking, and packaged migration capabilities. IBM's 'Pink' modernization strategy will guide the road map for Connections, moving to micro-services and more integration and interoperability with third-party file services, including partners Box and Microsoft Office 365.
Enterprises with basic file sharing needs can evaluate the Files basic bundle. For advanced digital workplace requirements, look at the premium edition that adds office productivity tools, algorithm-driven recommendations, and personalized contextual workspaces.
Contenders
HighQ offers strong collaboration capabilities but needs better content governance.
UK-based HighQ provides cloud-based, single-tenant file sharing and collaboration. It has data centers in Australia, the US, the UK, Germany, the Channel Islands, and soon Canada. Collaboration extends beyond file sharing to project management, including Kanban-style views of tasks. Search includes metadata and full text, which allows users to filter by metadata facets. HighQ provides a lightweight database app to help teams track lists, inventories, or other sets of information. Customers rate its collaboration capabilities highly.
Algorithms to support text extraction and document categorization are on HighQ's road map, along with partnerships with legal-specific AI vendors. The vendor should improve content governance, such as putting files on legal hold, and the ability to act on administrative reports – remediating anomalies easily, for example. Sensitive data detection and API availability also need enhancing.
HighQ is a good fit for corporate legal departments and law firms. Firms that want an intuitive collaboration platform with solid file sharing, project, and task management capabilities to better address their own clients' digital business needs should evaluate HighQ.
Thru provides high-performance file sharing but must enhance its protection abilities.
Thru provides its EFSS platform as a SaaS or hybrid offering. Email integration allows users to work inside familiar Outlook or Lotus Notes interfaces. Extended modules allow Thru to address the low-bandwidth, secure requirements of demanding industry use cases, such as ship-to-shore uploads, entitlement support, and secure distribution of source code, patches, and documentation. There are no practical limits on the file sizes supported. Customers report a high degree of satisfaction with its service and support.
While Thru's brand recognition remains low, it continues to drive business via its partner and OEM channel. It currently offers minimal support for workflow or task management or for analytics or cognitive services to optimize content use. Support for watermarking, DLP, and rights management is thin or depends on third-party components. Expect continued investment in areas like APIs for deeper integration to enterprise applications, including integration platform-as-a-service (iPaaS) providers like MuleSoft and Dell Boomi, to augment its workflow and integration capabilities.
Customers requiring a high-performance, large-file-handling platform can evaluate Thru. It has notable traction in the transportation, shipping, tech, AEC, and telecom verticals.(4) Software vendors looking to OEM or white-label EFSS can also put Thru on a shortlist.
Huddle has solid content repository services but must hold onto its customer base.
UK-based Huddle was an early entrant into secure cloud-based collaboration and file sharing. Core capabilities include sharing and co-creating confidential content, such as bids, proposals, audit reports, and client project deliverables, often with external parties. Its data centers in the US, the UK, and Continental Europe help clients meet data residency requirements. Customers have historically reported high levels of satisfaction with the breadth of Huddle's content repository services and mobility capabilities. Huddle was evaluated in this Forrester Wave as a non-participating vendor.
Huddle, recently acquired by a private equity firm, must provide customers with a solid road map and commitment to ongoing product innovation. Its relaunched partner program gives it the opportunity to grow into new sectors and markets, driven by integrators with vertical or horizontal expertise. Enhanced integration with Microsoft's Office 365 productivity suite will benefit customers.
Huddle has historically been strong in public sector markets, especially in the UK, as well as knowledge-intensive markets, such as auditors, consultancies, and accounting firms.
Notes
(1) Forrester will shortly publish a Forrester Wave evaluation of EFSS hybrid solution vendors.
(2) To learn more about the risks of ungoverned file shares and the technologies to help mitigate those risks, see the Forrester report Vendor Landscape: File Analytics [115411].
(3) Currently, 31% of global software technology decision makers whose firms plan to or deploy software on-premises, hosted, or by a hybrid combination, report that they use some SaaS to complement on- premises ECM, a further 20% plan to do so within two years, and 23% plan to replace most or all of their on-premises ECM systems with SaaS within two years; just 4% claim to have replaced all or most of their ECM systems with SaaS today, while 18% express no interest in SaaS for ECM. Source: Forrester Data Global Business Technographics Software Survey, 2016.
(4) AEC: architecture, engineering, construction.