Visual Effects Studio FuseFX Using Qumulo File Fabric on AWS
To meet blistering production timeline for television projects
This is a Press Release edited by StorageNewsletter.com on 2017.12.06
Qumulo, Inc., in scale file storage, announced that visual effects studio FuseFX is using its File Fabric (QF2) on AWS to meet the fast-paced deadlines of Amazon Video's top-rated television comedy, The Tick, and other projects.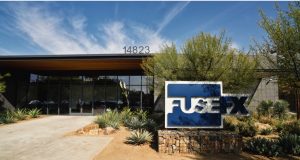 With studios in Los Angeles, NYC, USA, and Vancouver, BC, Canada, FuseFX provides visual effects for all major Hollywood studios and concurrently works on more than 60 television shows, including Marvel's Agents of S.H.I.E.L.D., American Horror Story, The Walking Dead, The Tick and The Blacklist.
FuseFX has many large visual effects rendering jobs that must meet the tight deadlines which characterize episodic television. It knew AWS could provide the elastic compute resources that the company needed to support its workflows and fast-paced deadlines. The studio also identified that they needed a scalable file storage system that could meet the performance compute requirements of their workloads within AWS.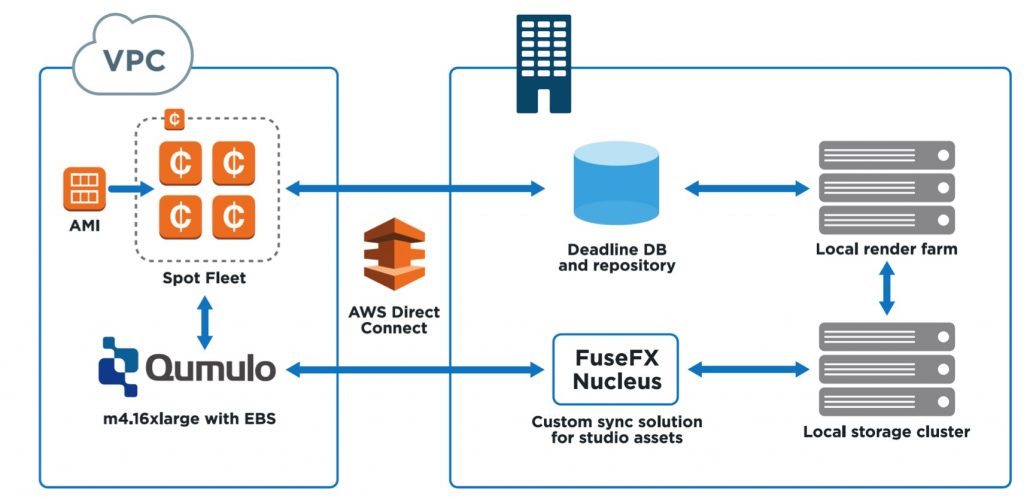 Already a Qumulo customer, FuseFX learned that the company was debuting QF2 for AWS and jumped at the chance to try it out. FuseFX set up a four-node QF2 cluster and has never looked back. Current workloads combine Thinkbox Deadline for pipeline management, spot instances on AWS for elastic and low-cost computing, and QF2.
"We have built a very advanced rendering pipeline that spans our on-premises data center and AWS Cloud to meet the rigorous demands of our media production schedules," said Jason Fotter, co-founder and CTO, FuseFX. "Our workflows and rendering applications require file storage that can scale and provide the highest performance both on-premises and on AWS. Only QF2 is able to meet the needs and demands of our content delivery pipeline."
While working on episodes of The Tick, FuseFX set up a four-node QF2 cluster on AWS to support 1,000 32 Core AWS EC2 instances. QF2's peak performance was 40,000 IO/s and the peak throughput was 3.87GB/s. Even on the smallest QF2 cluster on AWS, for example, this is more performant than the highest configuration of other offerings.
The flexibility to use the cloud both for large-scale rendering and for storage helped FuseFX keep their commitments, accelerate production, and reduce the risk of downtime which can occur with on-premises render farms.
QF2 an universal-scale file storage system. It was designed to meet all requirements for scale. It runs in the data center and on AWS, and can scale to billions of files. It handles small files as efficiently as large ones. QF2's analytics let administrators drill down to the file level, get answers, and solve problems in real-time.