Ben Gibson CMO, Nutanix
Was also CMO of F5 Networks, Veritas and Aruba Networks.
This is a Press Release edited by StorageNewsletter.com on 2017.12.06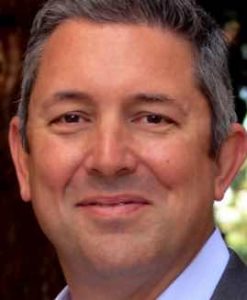 Nutanix, Inc. announced the addition of Ben Gibson to its executive team as CMO.
He will oversee development and implementation of a global marketing strategy designed to accelerate adoption of the company's enterprise cloud solutions.
"Whether by design or by accident, the multi-cloud era is here. Customers are demanding the freedom to build, develop and operate their applications where they choose, and they expect 'one-click' simplicity," he said. "With the Enterprise Cloud OS, Nutanix has the vision, the innovation, and most importantly, the unprecedented customer satisfaction scores to lad in this new era. Our focus will be rapidly expanding our influence and impact across new markets, and within each Nutanix customer - spanning innovative infrastructure managers, cloud architects, and application developers."
He arrives at Nutanix with experience in product, brand, demand and customer experience. Most recently he was CMO at F5 Networks, where he was responsible for overseeing the application networking and security company's global marketing strategy. Before joining F5 Networks, he served as CMO at Veritas, where he supervised a global team of marketing professionals and led the company's rebranding efforts following a spin-off from Symantec. Prior to Veritas, he spent five years as CMO at Aruba Networks. During his tenure at Aruba the company tripled its annual revenue as it expanded from wireless networking into mobile security and location services.
Earlier in his career, he held several marketing roles at Cisco, including VP of data center/virtualization marketing. In this role he ran the outbound marketing strategy and execution for a number of Cisco's application networking products.
"In addition to his extensive industry and marketing expertise, Ben possesses an uncanny ability to anticipate new market trends and buyer behavior, which will be extremely valuable to Nutanix in today's dynamic enterprise computing market," said Dheeraj Pandey, chairman, founder, and CEO. "His ability to see around the corner and understand what will delight our customers next will be invaluable in helping support our continued growth."
Read also:
Ben Gibson CMO, F5 Networks
Most recently CMO at Veritas
2016.07.21 | Press Release