Michael Kozlowski Sales Director for North America, LizardFS
Previously at Formation Data Systems, Comparex and Nexenta
This is a Press Release edited by StorageNewsletter.com on 2017.11.14
LizardFS software-defined storage, developed by Skytechnology Sp. z o.o. from Poland, is a distributed, parallel, scalable, fault-tolerant, geo-redundant and highly available file system.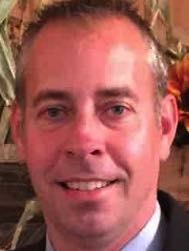 The company announced that Michael Kozlowski has joined as sales director for North America. At LizardFS, he is charged with scaling the sales team and growing markets across the United States.
He was formerly for one year at Formation Data Systems as director of sales, East, after working for Nexenta and then Comparex for around two years.
LizardFS application is cross sector. With such customer examples as GradientFX using it for post-production work on movies and television series, or the United States Department of Agriculture utilizing its functionalities to replicate genomics data in multiple data centers to avoid data loss in the case of tornados taking out one of their data centers.
The possibilities for expansion within the United States are looking promising. The company also plans to continue adding features to LizardFS as well as offering enterprise support.
"I am very excited to join the outstanding team at lizardFS and to continue expanding the sales reach of LizardFS dynamic benefits offering. There are a number of installations in the US that are not taking full advantage of the solution by not subscribing to enterprise support. Have a peace of mind with our helpful, passionate support team on standby. We offer full maintenance, development and support for LizardFS including, 24/7 support, we can assist our clients to meet their unique and specific needs and, if necessary, develop new features upon request. We can provide a tailor-made comprehensive solution (hardware and software). We can guide in migrating the data from your current storage solution(s) to LizardFS (possibly using the hardware you already have) to start taking advantage of our unique feature set," said Kozlowski.
"Mike joins LizardFS during a time of rapid growth. He will play a vital role in managing this growth and driving national expansion of the sales team," said Simon Haly, CSO, LizardFS.