HD-2X HDD Degausser From Garner Products
Erases up to 60 3.5-inch HDDs per hour.
This is a Press Release edited by StorageNewsletter.com on 2017.11.14
Garner Products, Inc. released an upgraded version of its line of HD-2 degaussers with the 10,000 gauss HD-2X.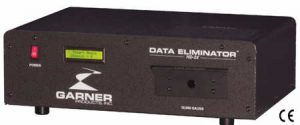 The redesigned HD-2X was developed to stay ahead of increasing data capacity on HDDs as well as to accommodate disk architecture as magnetic media technology advances in the future.
"At Garner, we focus on how we can help the storage industry of today and tomorrow", said Ron Stofan, president, Garner Products. "Our goal is t be a trusted partner in data eliminaton by developing products that help mitigate the risk of a data breach with damaged or decommissioned disk drives."
The compact 10,000 gauss (one Tesla) HD-2X was developed to help lower-volume degaussing needs at an economical price. At 34 pounds, the model also follows the company's mission of bringing data destruction directly to the data to help ensure compliancy with current regulations such as HIPAA and NIST as well as future laws such as the coming General Data Protection Regulation (GDPR) in May 2018.
"Regulations that have monetary fines for noncompliance, such as GDPR, are sure to become the norm as the number of both cyber and disk data breaches continue to rise," said Michael Harstrick, chief global development officer, Garner. "Data privacy and protection is a serious b,ness that needs serious solutions like the HD-2X and our other mobile products."
Some features of HD-2X include:
Generates 10,000+ gauss (one Tesla) magnetic field for complete erasure of HDDs and tape (nominal)

Erases up to 480 (1.8"); 360 (2.5".); and 60 (3.5".) HDDs per hour

Erases working and non-working HDDs

Built-in field verification system and on board diagnostics confirm he magnetic field strength of every erase cycle, ensuring complete erasure

Out of box compatibility with the IONCLAD Proof-of-Erasure verification system
The HD-2X (10,000+ gauss) automatic degausser is for those who need to permanently erase data from HDDs or tapes, but don't need a high-volume degausser.
For office settings, this quiet operation desk degausser erases high coercivity (magnetic) HDDs up to 1.25 inches high, as well as the full range of tape cartridge media, without the need for adapters. Easy to use, simply place the media in the drawer. Closing the drawer automatically starts the degauss cycle. All data is completely erased in less than 60s.
HD-2X IRONCLAD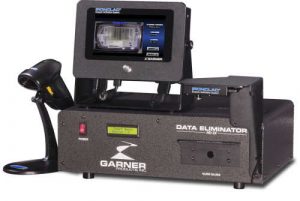 Combine the HD-2X degausser with the company's IRONCLAD Erasure Verification and JPG Image Capture system for complete, permanent, and verifiable data elimination. The firm offers complete HDD erasure with JPG images of degaussed HDDs, providing a best audit trail and proof-of-erasure reports available.
About GDPR
The EU General Data Protection Regulation (GDPR) replaces the Data Protection Directive 95/46/EC and was designed to harmonize data privacy laws across Europe, to protect and empower all EU citizens data privacy and to reshape the way organizations across the region approach data privacy. The key articles of the GDPR, as well as information on its business impact, can be found at their website.
Click to enlarge