University of California, Santa Barbara, Taps Cohesity
Over Rubrik and Veeam
This is a Press Release edited by StorageNewsletter.com on 2017.11.08
Cohesity, Inc., in hyperconverged secondary storage, announced that University of California, Santa Barbara, (UCSB) uses its solution to consolidate its disparate systems across 13 departments, which has saved them over 50% on operating costs.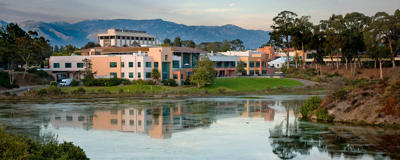 Cohesity's ability to consolidate data protection and data repositories into a single solution allows UCSB to eliminate fragmented legacy solutions and store the growing critical and mandatory-to-save data - like the campus police department's vehicle- and body-camera videos - on an instantaneously available platform.
Based on a three-month proof-of-concept project, UCSB selected Cohesity over Rubrik and Veeam. All 13 departments in UCSB use Cohesity as their unified, scale-out data protection solution. With an easy-to-use user interface, users can see backup and recovery jobs, monitoring and alerting all in one place. Cohesity's native cloud integration allows the IT infrastructure team to protect production data offsite in the cloud.
UCSB simplified its backup and recovery process. With Google-like global search, its IT infrastructure team can run more granular searches and retrieve files quicker. Native cloud integration with Azure, AzureGov, and AWS ensures that the data is protected and available when needed. The team is achieving instant capacity optimization with economies of cloud.
Using Cohesity, UCSB eliminated multiple point solutions and management complexity, resulting in a 50% reduction in operating expenses.The IT infrastructure team focuses on critical items and innovation rather than spending time going through long and expensive vendor trainings.
"Cohesity helped us to easily backup the growing critical and mandatory-to-save data, like police department videos from their vehicle and body cameras, and made those files instantaneously available upon request," said Ben Price, director of administrative and residential IT, UCSB. "From backup to recovery, analytics to monitoring and alerting, Cohesity consolidated everything under a simple, easy-to-access user interface."