Continuum Enhancements to Backup, Desktop Management Products for Continuity247
Include backup solution built for needs of small businesses and improved interface for desktop management solution
This is a Press Release edited by StorageNewsletter.com on 2017.10.13
Continuum Managed Services LLC announced updates and additions to its product lineup at Navigate 2017, the company's annual user conference.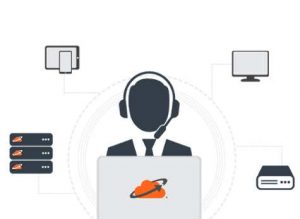 Chief among the additions is Continuity247 Backup, a backup solution, as well as updates to its Total Desktop Care Plus package.
Continuity247 Backup is a addition to the company's backup and DR (BDR) portfolio. Backup offers IT service providers the ability to cost-effectively protect small business clients, providing a backup solution that lowers the barrier to entry and minimizes onsite infrastructure. Unlike other solutions on the market, Backup is scalable, with the ability to choose a backup device, and data protection for smaller clients. Service providers can manage backup from the firm's unified BDR platform to improve operational efficiency.
"Succeeding in BDR means being able to provide exactly the right solution for each client," said Fielder Hiss, VP, product, Continuum. "By continuing to build our BDR portfolio, we're giving IT service providers the ability to deliver on that promise to their customers. Our expanded offering lowers the barrier to entry for BDR, ensuring that service providers can meet the needs of small business clients and grow their BDR revenue."
In addition, the company will roll out enhancements to its desktop management solution, as part of the company's Total Desktop Care Plus package. The updates, which have been developed through feedback from the company's partnerbase of IT service providers, will bring a new, modernized interface to enhance usability and manage devices. A new Devices page will allow service providers to identify and take action on desktops that need attention, while a device details page will give near-real-time health and data for individual desktops.
"IT service providers need to stay ahead of the technological curve to remain competitive," added Hiss. "That's why it's important that our existing solutions are kept updated alongside our development of new offerings. The updates to our desktop management solution give service providers the ability to better manage their desktop endpoints, ensuring they can deliver a more complete service for their clients."
The company's updated products will begin rolling out from Q4 2017.