HVE ConneXions Awarded Contract With Sphere 3D
$1 million value
This is a Press Release edited by StorageNewsletter.com on 2017.10.11
Sphere 3D Corp. announces that HVE ConneXions, LLC has been awarded a contract with a value that exceeds $1 million.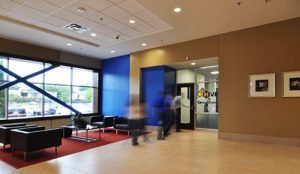 "This recent win was just one of many opportunities we are working on that have the capacity to become million dollar accounts for us," said Joseph O'Daniel, president of virtualization and professional services, Sphere 3D. "We are now also seeing some of our new channel partners introducing our product portfolio, and its many customer benefits, to accounts globally. We believe that this activity will translate to additional growth for us through the rest of this year and the foreseeable future."
Through HVE, Sphere 3D provides converged and hyperconverged infrastructure based on virtualization technologies running on high-performance, next generation platforms. Recently the company announced a new hyperconverged infrastructure (HCI) 2.0 architecture that provides a small 2-node footprint for converged compute and storage, scales to 64 nodes, and is delivered on HVE appliances with all flash and/or NVMe configurations. Customers can deploy HCI 2.0 faster, with a reduced initial financial commitment, a lower TCO, and with flexibility to scale compute or storage separately than traditional HCI.
HCI 2.0 was developed to enable an open software defined datacenter approach that empowers customers to introduce new technologies into their data center ecosystem, and marks a paradigm shift from traditional HCI logic. Traditional HCI solutions force vendor lock-in for customers, tightly couple the compute and storage, and require scaling of these resources in a closed and predefined correlation of capacity and capability.
HVE HCI 2.0 hardware platforms include the HVE 'Business In A Box' (BIX) converged servers that can be configured from 3TB-20TB usable storage per appliance, the HVE-STACK 2U 4 blade system supporting 3TB-12TB per blade, and HVE VDI Appliances.
Read also:
Sphere 3D Acquires HVE and Sister Company Unified ConneXions
Into converged and hyperconverged infrastructure, and IT services
2017.01.20 | Press Release