Showa Denko Starts Shipment of 2.5-Inch 1TB Hard Disk Media Platter
Adopted on Toshiba 1TB PMR HDD MQ04ABF100 7mm high
This is a Press Release edited by StorageNewsletter.com on 2017.10.04
Showa Denko K.K. (SDK) started in September shipment of 2.5-inch hard disk media with storage capacity of 1TB per disk, which feature the world's highest storage capacity for this size available.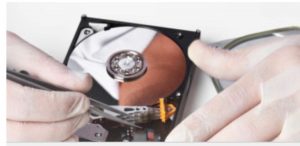 SDK's 2.5-inch 1TB HD media have been adopted into Toshiba Electronic Devices & Storage Corporation's HDD, MQ04ABF100, for client.
SDK has started supplying its 2.5-inch HD media for this application, using the ninth-generation PMR technology.
In 2005, SDK became the world's first to manufacture and sell PMR-technology-based HD media.
As the world's largest independent HD media supplier with a market share of about 25%, SDK has been launching highe capacity HD media. They are key components of HDDs, influencing their storage capacity.
SDK's PMR-technology-based HD media are classified as shown below according to respective storage capacities per platter.
 
2.5-inch - 3.5-inch
80GB - 160GB
120GB - 250GB
160GB - 334GB
250GB -500GB
334GB -750GB
500GB - 1TB
670GB - 1.1 to 1.3TB
750GB -1.3 to 1.5TB
1TB - 1.5 to 1.8TB*
*To be launched in the early 2018
Read also:
Toshiba MQ04 Series 2.5-Inch 1TB 6Gb SATA Internal HDD
7mm high, 5,400rpm rotational speed, combined with 128MB buffer
2017.09.19 | Press Release