Actifio in Partnership With Managed Services Company Intility in Norway
Getting reliable enterprise cloud platform
This is a Press Release edited by StorageNewsletter.com on September 15, 2017 at 2:26 pm
Actifio, Inc. announced a partnership with Intility AS, a managed services company that has built an agile and reliable cloud platform that accelerates digital transformation.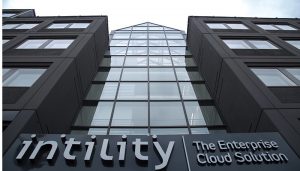 Using Actifio Sky and Actifio Global Manager (AGM), Intility applies unified web-scale management to package and deliver new user data easily. It gains efficient, automated data movement with ongoing synchronization of changes and multi-cloud provider support.
Since 2000, Intility has grown to support more than 15,000 users in more than 1,300 locations across 30 countries. The company's core mission is to partner with organizations and enable their digital transformation. It helps manage existing customer infrastructure while creating, implementing and supporting a cloud migration strategy to enable their users to transparently move to the cloud.
The company needed a solution that could scale massively while enabling customers to embrace public cloud services such as Azure and AWS. Intility partnered with Actifio to provide a petabyte-scale offering that delivers a fast, expandable, versatile and reliable data management solution. The Actifio solution streamlined the provisioning of new customers, and also enabled the creation of new public cloud-integrated service offerings. It's helped them to acquire larger customers across broader geographies and to grow more rapidly.
Benefits include: 
Actifio-enabled staging and on-boarding of new customer data
Smooth, simple scalability (8PB) accommodates business growth
Backup success record 100%
Time – Reduced staff time fixing errors: down from 3-FTE (Full-time equivalent) to 2-3 hours/day
Global management, speed and accuracy improvements that accelerate business operations
40:1 reduction in copy/storage footprint
"We chose Actifio's platform because it delivers us performance, scale, and reliability. Now our backups and DR have a 100% success record on all servers for all customers all the time," said Intility CTO Geir Stenersen. "Actifio has helped us to build an agile platform that lets customers forget about infrastructure and concentrate on digital services that support and grow their core business."
"Companies today understand how vital saving time is for business growth," said Ash Ashutosh, Actifio founder and CEO. "It leads to improved user experience and financial performance, which is what our platform is perfectly placed to deliver. Time savings in data protection become immediate; backup windows shrink from hours to seconds and recoveries became instantaneous. It's great to see that Actifio has become such a key part of Intility's onboarding process for new users, in order to provide the data and security they require."