Tintri Investigated by Kahn Swick & Foti
For possible securities fraud
This is a Press Release edited by StorageNewsletter.com on 2017.09.11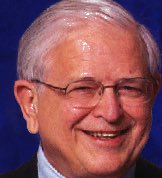 Former Attorney General of Louisiana, Charles C. Foti, Jr., Esq., a partner at the law firm of Kahn Swick & Foti, LLC (KSF), announces that KSF has commenced an investigation into Tintri, Inc.
On September 7, 2017, Tintri reported its second quarter fiscal year 2018 financial results that were below expectations.
The company, developer of data cloud management software technology and flash storage systems, had recently conducted its initial public offering IPO of shares on June 30, 2017.
On this news, the price of Tintri's shares plummeted.
KSF's investigation is focusing on whether Tintri and/or its officers and directors violated state or federal securities laws.