NetApp and Pixit Media Boost Framestore's Performance and Scalability
To deliver post-production and VFX house performance and scalability
This is a Press Release edited by StorageNewsletter.com on 2017.09.11
NetApp, Inc. teamed with Pixit Media Ltd to deliver post-production and VFX house performance and scalability to Framestore Ltd, an Oscar, Emmy, and British Academy Film Award-winning creative studio.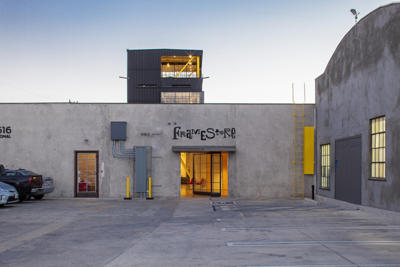 Well known for its work on blockbusters such as the Guardians of the Galaxy and Gravity, and brands such as Guinness, Coke, AT&T, Inc., BMW AG, and Geico; Framestore deployed the PixStor and NetApp E-Series solution in London, New York, Los Angeles, Montreal and Chicago.
With its solution in place, Framestore can ensure performance and consistency across all five sites; can take a cost-effective, simplified approach to DR; and has a modular infrastructure to support multiple workflows.
"We often need to adapt quickly to accommodate multiple workflows like stereoscopic 4K and VR," said Beren Lewis, global head of Integrated advertising technology, Framestore. "With PixStor and NetApp, we get exactly the right balance of everything we need - the ability to control hardware costs, and the reassurance that we have partners that really understand our workflow and applications. Pixit guarantees performance to the edit stations in a model that we can easily reproduce globally."
The British visual effects company needed a storage solution that would be scalable enough to support its growing business. The solution also had to be fast enough so that studio artists could manage a steady stream of super-data-intensive post-production and VFX projects without any delay or downtime.
Framestore elected to deploy the PixStor and NetApp solution in its integrated advertising division, which encompasses VFX (200 2D and 3D artists), finishing (19 suites), and rendering (a 7,200-core render farm). The performance of the system, in both video bandwidth and IO/s, enables all three of these workloads to run full out with no negative effect on the finishing editors' or graphics artists' user experience. This capability is revolutionary within an industry that traditionally partitions off these three workloads to keep the artists from grinding to a halt.
For instance, this single namespace allowed Framestore's Los Angeles office to tackle two ultra-HD projects concurrently. The studio spent several months with 60 VFX artists creating new 4K, 60-frame-per-second content for a major theme park ride.
"In the middle of this production," explained David Bees, lead systems engineer in Los Angeles, "Framestore took on a VR project that alone would have meant trouble for our previous storage infrastructure. The PixStor and NetApp system supported video preprocessing-decompression, warping, wrapping, and stitching-of multiple camera angles into 360-degree volumetric images for real-time VR playback."
The project involved 20TB of source content, which when decompressed resulted in 70TB of content. During the heaviest days of processing, the PixStor component was running at 270,000 IO/s, which was at least several times what Framestore's previous infrastructure would have been able to handle in a single namespace. Meanwhile, the theme park ride development workflow proceeded concurrently and unhindered by all the VR preprocessing.
Framestore combined the Pixit Media PixStor software-defined scale-out storage solution with NetApp E-Series, the storage array preferred by post-production houses, broadcast production workgroups, and boutique 4K facilities. With this combination, Framestore deployed a fast and integrated storage platform for media workflows.
"With the PixStor and NetApp solution in place, Framestore is positioned to bid on and deliver larger projects with confidence," said Lewis. "Backups to remote colocation sites are syncing every two hours with no compromise at either the artist, render, or finishing workloads. And because the solution is easy to replicate, Framestore can easily meet its ambitious expansion plans."