Western Digital With iPhone Mobile Storage Solution
SanDisk iXpandBase up to 256GB ($200)
This is a Press Release edited by StorageNewsletter.com on 2017.09.08
Western Digital Corporation expanded its line of iPhone mobile storage solutions with the SanDisk iXpandBase.
This offering is for consumers looking for a way to backup their iPhone photos, videos and contacts. With iXpand Base, there's no need to change any daily habits, users plug their iPhone into the iXpand Base and automatically backup their content while the phone is charging.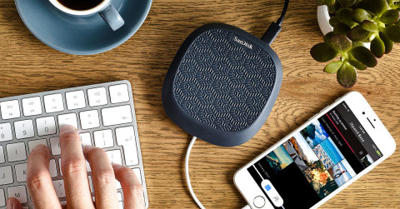 According to a recent survey by the company1, more than 85% of respondents state iPhone is their primary device for capturing photos and videos. With so much content generated, consumers are looking for additional ways to manage data. To encourage more routine external backup, the firm combined charging with backup, giving users a simple solution for backing up their iPhone or iPad.
"iPhone users care deeply about their content and understand the importance of protecting it. Our top priority is to offer convenient solutions like the iXpand Base that fit with people's everyday habits so they don't have to change their routine, and never have to worry about losing memories," said Jim Welsh, SVP, client solutions, Western Digital.
With up to 256GB2 of local storage, the iXpand Base gives consumers plenty of room to automatically save files in their original quality, with no need to pay monthly fees for cloud-based storage3. It is designed with a compact form factor, allowing it to conveniently sit on a nightstand or desk, has a soft rubber top to place a phone and a wrap-around groove to keep a Lighting cable tidy and organized. It is engineered to quickly charge an iPhone with 15W of power while backing up all of its data via the companion iXpand Base app. Restoring backed up content to an iPhone is also fast and easy. Whether restoring to a current phone or a new one, consumers simply plug in, open the iXpand Base app and tap restore to transfer files back to the iPhone.

The SanDisk iXpand Base is available at SanDisk.com, Amazon, BestBuy.com, B&H Photo Video.com and other major retailers, with US manufacturer's suggested retail prices (MSRPs) of 32GB/$49.99, 64GB/$99.99, 128GB/$129.99 and 256GB/$199.99.
1 Western Digital iPhone Usage Survey of 790 respondents, June 2017
2 1GB = 1,000,000,000 bytes. Actual user storage less.
3 iXpand Base app and iOS 10 or above required. Available for download from the App Store.