Formerly Cutting Edge Networked Storage, Arxys With Software Orchestrated Storage Platforms
With software-defined storage powered by Jovian DDS from Open-E
This is a Press Release edited by StorageNewsletter.com on 2017.09.08
Arxys Software Orchestrated Storage announced its brand and storage platforms.
Intego system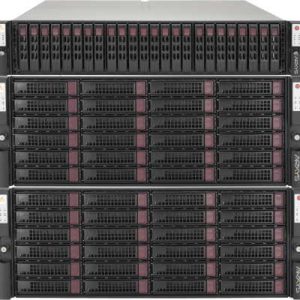 The company, formerly Cutting Edge Networked Storage, delivers Software Orchestrated Storage solutions built upon a 25-year track record of customer centric installations.
This launch brings new advanced products, partnerships and solutions to security and surveillance, geoSpatial, oil and gas and public sector industries.
Software Orchestrated Storage is optimized storage infrastructure that powers performance, scale and efficiency. By combining storage, compute, networking and virtualization on optimized commodity hardware, the company orchestrates the complexity of disparate systems into a synthesized software-defined storage solution.
Shield system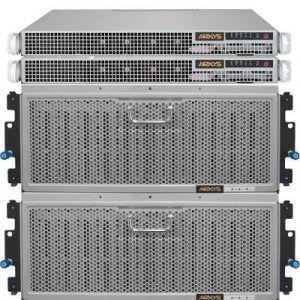 Firm's Software Orchestrated Storage delivers:
Data protection - Inline backup and DR, N-way mirrors, unlimited snapshots and hot-swap everything

Data availability - HA dual-controller clusters + X-share multi-path storage architecture

Data acceleration - Adaptive replacement cache, enterprise Helium drives+tiered hybrid flash

Data virtualization - Pooled storage models, thick, thin and over-provisioning, VMware storage ready, hypervisor aware

Data optimization - Online compression and de-duplication, thin and over provisioning, snapshots and clones at user defined intervals
"In a software driven world, today's organizations demand continuous data accessibility that doesn't break the bank." said Deborah Inman, president, Arxys. "Our Software Orchestrated Storage Platforms are purpose-built to make storage management disruptively simple while reducing storage costs and complexity."
The company has created optimized, purpose-built platforms that unify hardware and software into a comprehensive storage solution for high data growth industries including:
Security and video surveillance 

Secure government applications

Large geospatial installations

Oil and gas exploration 

Private cloud - On-premise data 
Firm's platforms scale to fit customer's needs today, while scaling for the future without forklift upgrades. The company delivers enterprise speed with management efficiency and BC, all at the low TCO. Allowing organizations to take advantage of 'pay as you grow' scalability in both storage capacity and DR scenarios.
"Software-defined storage is enabling enterprises of performance and data protection to benefit nearly all organizations and applications." said Krzyztof Franek, CEO and president, Open-E, Inc. "We are proud to partner with Arxys to help build efficient storage solutions that scale."
Slew of platform offerings:
Intego - True HA disaster resilient storage servers

Shield - Performance security and video surveillance storage servers

Sentio - Software-defined storage powered by Jovian DDS from Open-E