Steve Conner VP of WW Sales, Cloudistics
Previously director at Nutanix
This is a Press Release edited by StorageNewsletter.com on July 28, 2017 at 2:35 pm
Cloudistics, Inc., an on-premises cloud computing company, announced three major appointments.
The new hires brings skills and experience to accelerate customer growth in the MSP and enterprise markets.
 
Steve Conner joins as VP of WW sales, David Friend serves as CFO and Joseph McNulty is VP of manufacturing, customer support and IT.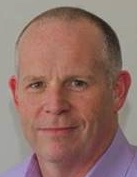 Previously a director at Nutanix, Steve Conner built three multi-million dollar service units in three different market spaces – managed hosting, government services, and value added product services. He brings more than 20 years of experience building and leading motivated sales teams and a passion for developing customer strategies for adopting next generation cloud technologies.
 
As a principal at Bain Capital Ventures, Friend invested over $190 million in IT infrastructure companies across all stages. He brings financial management and go-to-market strategy experience within high-growth companies and a passion for developing strategies that optimize overall value for customers.
 
A GM at Neustar, McNulty led software, platform, and go-to-market strategies and grew the P&L 145% to $135 million in under two years. He has over 25 years of product, sales, operations and client success leadership – delivering software, hardware, M2M, data, analytics and security solutions. He has a passion for delivering customers experiences from initial install through production.
 
"We are experiencing hypergrowth, and it's imperative that we continue to build our leadership team with world-class talent that focus on customer value. Steve, David and Joe bring a strong track record of success with MSPs and enterprise customers," said Najaf Husain, CEO and founder. "They will lead our efforts to deliver what our customers want: high performance and simple to use cloud computing solutions."