$17 Million Financial Round for Storage Firm XSky in Hong Kong Just Discovered
In distributed block storage and software-defined-storage
By Jean Jacques Maleval on 2017.05.16
Headquartered in Causeway Bay, Hong Kong, XSky Beijing Data Technology Corporation Limited has already raised $3 million pre-A round from Northern Light Venture Capital in 2015, $7 million series A round from the same VC as well as Redpoint Ventures China in 2016, and just recently $17 million round led by Qiming Venture Partners from China and also including Northern Light and Redpoint, according to China Money Network Limited.
The start-up was funded in 2015 by China's cloud service providers and IT/CT vendors' ex-RD team.
CEO and co-founder Xin Xu was formerly CTO and co-founder of UnitedStack and technical manager at Sina Com Technology. He is Red Hat certified architect.
Focusing on software-defined-infrastructure products and services, it has designed distributed block storage solution for enterprises and carrier grade software-defined-storage product for cloud service providers and private cloud customers.
Offering scale-out storage solutions, it is also a committer to open-source storage system Ceph and ranks top 3 in worldwide and top 1 China of source code contribution in Ceph community. It is the only storage solution partner of Red Hat China, according to XSky.
The Chinese firm has two products in its portfolio:
X-EBS
It is an enterprise distributed block storage solution. It is based on open-source scale-out storage system Ceph, seamlessly adapting various open architecture hardware and Linux distributions. It integrates enhancements of performance, reliability, scalability, and manageability on original open-source version, and implements 24x7 ready self-service portal. It helps telecom carriers and CSPs build tens of petabyte scale storage pool, and enterprise get a cost efficient medium to high class scale-out block storage, converging or replacing traditional storage appliances. It supports virtualization, private cloud, database and other OLTP/OLAP applications.

X-CBS (XSKY Cloud Block Storage)
It is a carrier grade software-defined-storage product for cloud service providers and private cloud customers. It is also based on Ceph, with enhancements on performance, stability, and manageability. It implements automatic 27x7 maintenance and can be both applied to large scale public cloud and mission-critical private cloud on-premises. CSPs and enterprises would choose various non-locked-in approaches to build cloud environments. For virtualization, there are KVM and XEN. And for orchestration layer, there are OpenStack, CloudStack and ZStack.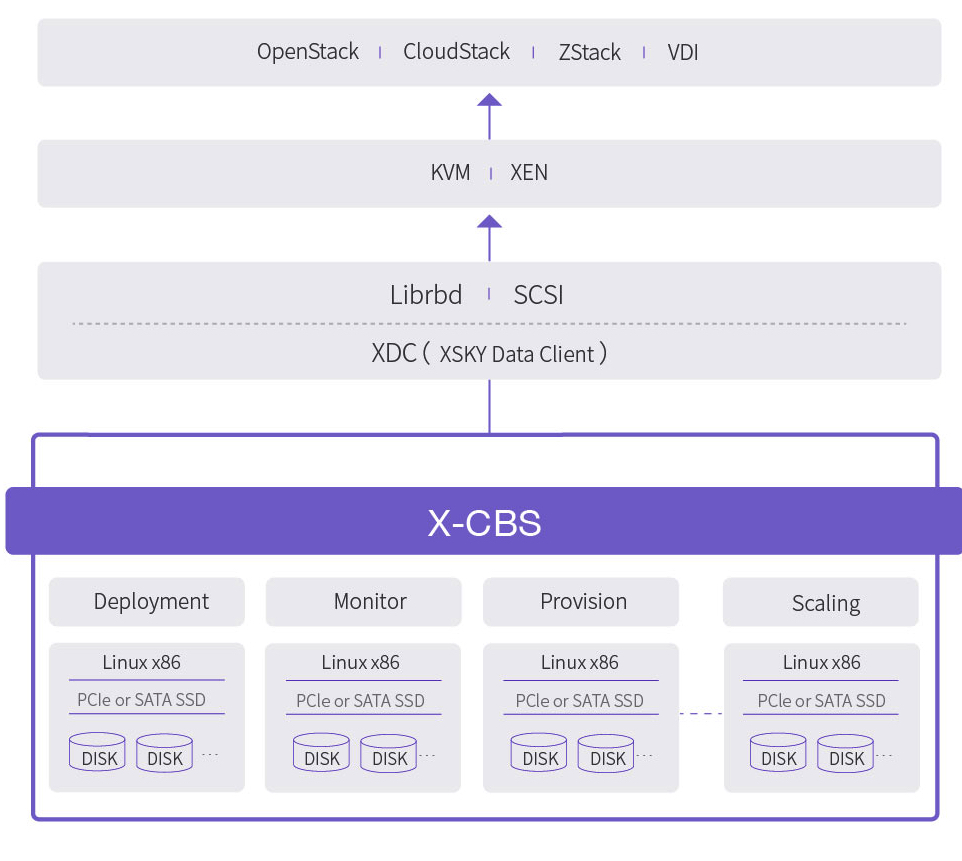 X-CBS and Hyperconverged Infrastructure
In situation of limited rack spaces and servers, enterprises can choose to deploy compute workload on X-CBS machines for hyper converging. Ergo compute resources are utilized.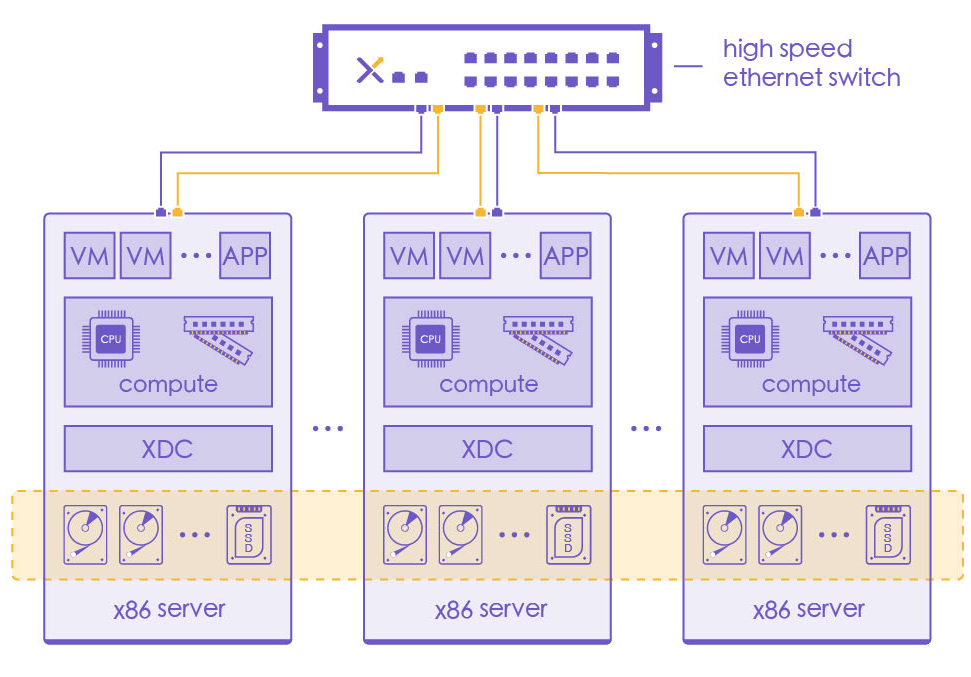 X-CBS as Storage Pool for Cloud
In environments needing more disk capacity, or in hyper scale cluster deployments of CSPs and huge enterprises' data center, user could choose to deploy X-CBS on dedicated storage servers for a storage pool that is separated from compute pool. In this scenario, workload is partitioned more clearly and resource scaling is more easily.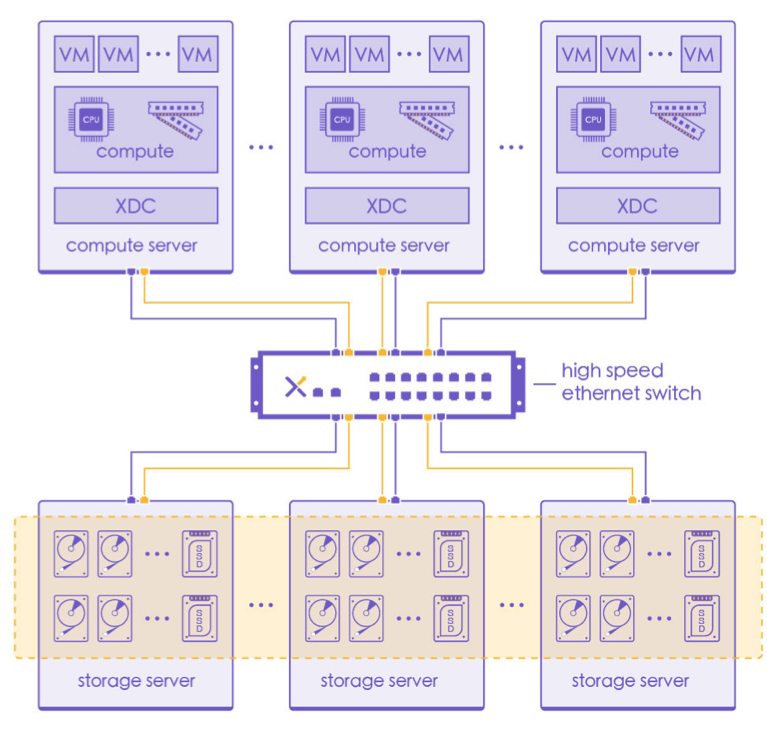 Early adopters for XSKY products are from FSI, transport, telecom, and energy segments.
The company partnered with Cisco and Dell EMC for integration of SDS to enterprises, Intel and Samsung for storage components, and Mellanox for inter-connection in SDS.
We counted six storage start-ups in China including four in SSDs.
| | |
| --- | --- |
| Company |  Activity |
| CoreRise Electronics | SSDs |
| Memblaze Technology | SSDs |
| QVIVO | cloud storage for photos, music and videos |
| RunCore Innovation Technology | rugged SSDs |
| Sage Microelectronique | SSD controller IC; acquired Initio in 2016 |
| United Information Technology | SAN and NAS |