Some Media and Entertainment Firms Turning to Qumulo for Scale-Out Storage
Including three film animation studios
This is a Press Release edited by StorageNewsletter.com on May 2, 2017 at 2:43 pm
Qumulo, Inc., in scale-out storage, announced that media and entertainment companies are choosing the firm to accelerate their data-intensive workloads, including VR, VFX, 4K, animation rendering and broadcast.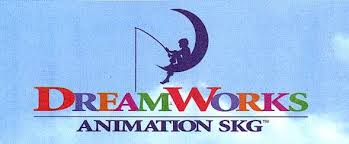 The company also announced that DreamWorks Animation SKG, Inc., alter ego, Awesometown, Deluxe VR, Intelligent Creatures, Mr.X, Inc., Pipeline Studios, Inc., and RodeoFX have joined the growing number of customers turning to Qumulo Core for their digital content factories.
"File-based data, including 4K video, broadcasting, animation rendering or VFX is the core asset of the media and entertainment business," said Peter Godman, founder and CTO, Qumulo. "If storage fails or slows, the digital factory grinds to a halt. Customers need immensely scalable file storage that can easily store tens of billions of fies and deliver maximum performance wit real-time visibility and control. This is why the media and entertainment industry is turning to Qumulo."
Animation Rendering
Large-scale animation rendering requires the use of compute cores or what is commonly known as animation render farms. These machines complete thousands of compute jobs that generate millions to billions of files that require performing storage systems at petabyte scale. Qumulo's scale-out storage is suited for these workloads.
One of the world's largest film animation studios selected Qumulo to support their 40k core render farm running 24×7 to create water buoyancy simulations for a hit Hollywood motion picture. The scenes had billions of data points and multi GB/s throughput requirements.
Live Action Virtual Reality Applications
Immersive live action virtual reality applications generate tremendous amounts of digital files requiring storage that is scalable and performant to ingest data quickly. Storage performance often dictates if a single cluster can serve as a central repository for staging data or serving content directly to render farms. A dedicated virtual reality services unit offering end-to-end production for immersive content selected Qumulo for its data-intensive VR workflows. Rigs that operate 16 simultaneous digital cameras to capture a 360° environment generates enormous amounts of file-based data that need performant modern scale-out storage.
2D Compositing and Visual Effects
The opening sequence of La La Land consisted of nearly six minutes of uninterrupted footage consisting of over 8,000 frames. The visual effects required rendering of CG cars, additional dancers and multiple takes to appear as one long, continuous shot. This process required a massive render farm that generated hundreds of terabytes of files requiring scalable and performant storage. Visual effects studio Crafty Apes, LLC selected Qumulo's scale-out storage, deploying a six-node, Windows-based production system to handle the data-intensive 2D compositing and visual effects for the Academy Award winning film, La La Land.
Tim LeDoux, founder and VFX supervisor, Crafty Apes, said: "With critical high-profile projects, you want to know exactly what you're going to be leaning on for successful delivery. When the La La Land project came around, it was make or break, and we were never down for a moment. Qumulo is our rock, allowing us to focus on the visual effects with absolute confidence the data is safe."
Qumulo Core was designed for the new era of multi-petabyte data scale on premises and in the cloud. Core stores tens of billions of files with scalable throughput and is the only product that provides real-time visibility and control for file systems at petabyte scale, making it the solution of choice for the media and entertainment industry. Storage administrators can instantly see usage, activity and throughput at any level of the unified directory structure, no matter how many files exist in the file system.
Qumulo's media and entertainment customers include alter ego, Ant Farm, Atomic Fiction, Awesometown, Blind Studios, Crafty Apes, The DAVE School, Deluxe VR, DreamWorks Animation, Eight Solutions, FotoKem, Intelligent Creatures, Mr. X, MSG Networks, Pipeline Studios, RodeoFX, Sportvision, ZOIC Studios.
Qumulo Core sponsored, exhibit, and demonstrated, at the 2017 NAB show in Las Vegas, NV, the power of Qumulo for media and entertainment workflows including:
End-to-end post-production video editing and asset management

4K and 5K R3D editing

Real-time encoding and broadcast in the cloud

Local and cloud collaborative NLE editing

4K lossless compression and playback