Squadra Technologies' secRMM Adds USB Data Loss Prevention to Microsoft System Center
Support of Microsoft System Center Configuration Manager extends Endpoint Protection.
This is a Press Release edited by StorageNewsletter.com on March 17, 2017 at 2:33 pm
Squadra Technologies announced support for Microsoft Corp.' System Center Configuration Manager (ConfigMgr) by developing a Windows security solution that audits write activity and enforces policy for USB connected external storage devices and mobile devices.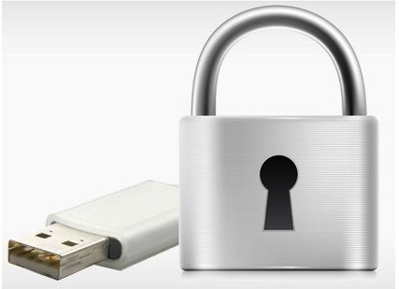 Security Removable Media Manager (secRMM) provides a ConfigMgr admin console extension, status messages and reports, allowing ConfigMgr and security administrators a single, central console for this important security solution. secRMM is a Data Loss Prevention (DLP) solution for the System Center environment.
Click to enlarge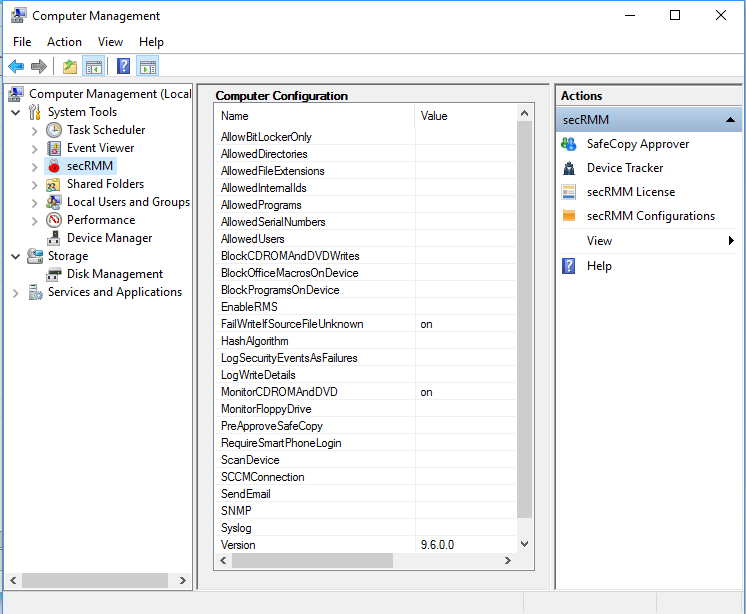 secRMM fits into the System Center architecture since it does not require its own backend services unlike other DLP solutions that require their own databases and servers. In addition to ConfigMgr integration, it offers integration points with System Center Operations Manager (SCOM), Microsoft Operations Management Suite (OMS), Microsoft Intune (via ConfigMgr hybrid mode), Microsoft Rights Management Services (RMS) and Microsoft Azure (via HyperV/RemoteFx).
Click to enlarge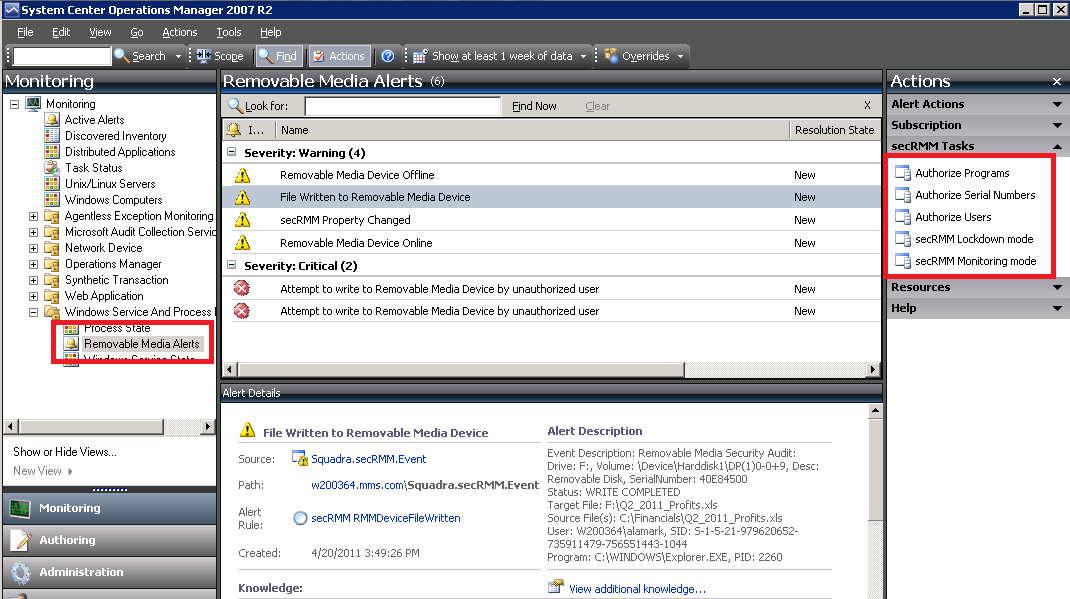 "As early adopters of the secRMM product, I can tell you it has worked flawlessly since day one. The support we have received is top notch and this product is so easy to deploy and maintain. We knew we had to control our USB device environment and secRMM does exactly that and provides excellent logging of all activity," said Gary J. Martino, director, information security, West Development, LLC (San Diego, CA).
"secRMM has been a vital tool to our security minded customer base," says Mike McCandless, VP, sales and marketing, Apricorn, Inc. "Besides being easy to setup and deploy, secRMM is an exceptionally versatile DLP tool and a must have (irreplaceable) addition to management and policy enforcement. The ability to control sensitive data and provide a complete audit trail has been invaluable for many of our customers."
secRMM can be deployed/installed directly from ConfigMgr or Active Directory via Group Policy Object (GPO). secRMM policies can apply to both computer/device and user collections. It can be downloaded from the firm's website, and has a 30-day fully functional free trial.
"The growing number of flash drives and other external devices that allow people to take data 'on the go' is increasing; leaving enterprises vulnerable to data loss," said Vladimir Petrosyan, product marketing manager, Microsoft "Integrating Squadra Technologies' secRMM solution with System Center Configuration Manager gives customers the ability to monitor and secure sensitive enterprise data on USB devices benefiting System Center customers who do not want to deploy another framework to get USB DLP functionality."
Click to enlarge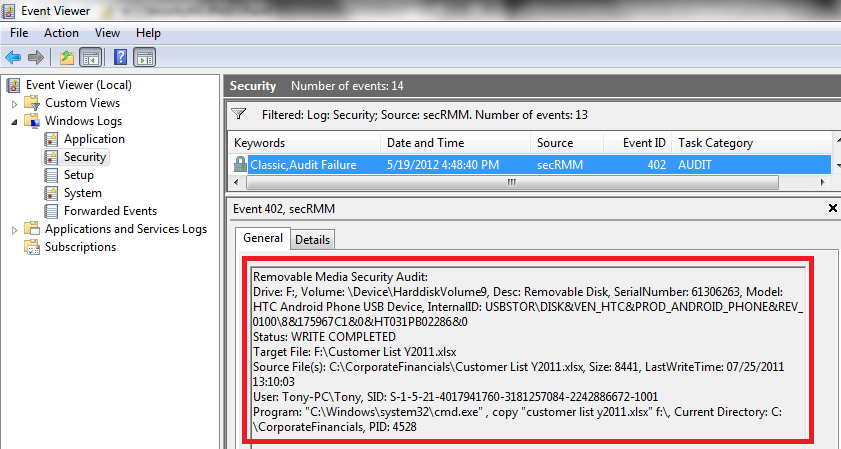 System Center Configuration Manager increases IT productivity and efficiency by reducing manual tasks and letting you focus on high-value projects, maximize hardware and software investments, and empower end-user productivity by providing the right software at the right time. Configuration Manager helps you deliver more effective IT services by enabling secure and scalable software deployment, compliance settings management, and comprehensive asset management of servers, desktops, laptops, and mobile devices.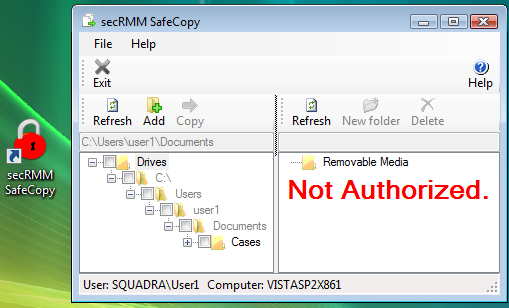 Squadra Technologies is a security software company which delivers Windows Data Loss Prevention (DLP) solutions with a focus on controlling and auditing internal organizational data/file transfers. Firm's solution, security Removable Media Manager (secRMM), monitors and controls files copied to any removable storage devices including; encrypted USB drive, USB external drives, smart phones, tablets, CD/DVD/Blue-Ray, SDCards, etc. In addition to providing a high level of security auditing, secRMM delivers authorization modules which restrict the end-user's ability to write to external storage based on specific rules/policies. By deploying secRMM organizations can actively manage, secure, and audit removable storage activity.