NAND Flash Prices to Keep Rising During 2017 – DRAMeXchange
As industry wafer capacity will expand by just 6% annually
This is a Press Release edited by StorageNewsletter.com on December 30, 2016 at 2:42 pm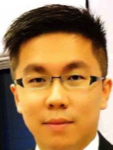 This report was written by Sean Yang, research director, semiconductor and hardware coverage, DRAMeXchange/TrendForce, on December 21, 2016.
The global NAND flash industry will see an annual increase of just 6% in its total wafer capacity in 2017, according to analysis by DRAMeXchange, a division of TrendForce Corp.
As the pace of the industry-wide transition to 3D-NAND architecture accelerates, supply of 2D-NAND memory will drop sharply, leading to shortages next year. Furthermore, many suppliers are still working on the mass production of 3D-NAND memory. Until the industry in general is able to apply 64-layer 3D-NAND solutions to OEM storage products, the market supply for 3D-NAND memory will remain tight.
In the meantime, NAND flash prices will continue to go up and boost suppliers' revenues.
3D-NAND will be the main driver of flash bit shipments in 2017
2D-NAND will account for less than 50% of the total bit shipments
by the next third quarter
Yang, noted that most NAND flash suppliers this year have undertaken the migration to next-generation architecture and capacity expansion efforts concurrently.
"Since the second quarter of 2016, suppliers have sped up their respective 3D-NAND development process," he said. "By the end of this year, 3D-NAND is estimated to represent about 30% of the total flash bit shipments."
However, the NAND flash industry's wafer capacity is projected to increase by a marginal annual rate of 6% in 2017. Many suppliers will reduce shipments of their 2D-NAND memory products so that more of their existing manufacturing capacity can be used for 3D-NAND production. DRAMeXchange forecasts that the market supply of 2D-NAND Flash will begin to fall sharply in the next first quarter. By the third quarter of 2017, the share of 2D-NAND in the industry's total bit shipments will be under 50%.
As suppliers move forward in their transition to 3D-NAND technology, technological challenges will become more difficult. Currently, many suppliers are striving to raise their yield rates for 64-layer 3D-NAND and applying this solution to various OEM products such as eMMC, UFS and client- and enterprise-grade SSDs. DRAMeXchange expects that the 64-layer 3D-NAND memory will be ready for mass production and shipments in the third quarter of next year at the earliest. Meanwhile, the market supply of 3D-NAND memory will be fairly limited.
The SSD market will enjoy soaring demand next year
and its representation in global NAND flash consumption will reach 40%
As smartphone shipments show slowing growth and tablet shipments continue to contract, the trend towards increase in the memory content per box has become the main demand driver for mobile NAND flash products. Since the 128GB storage option accounts for the largest share of iPhone 7 shipments, other smartphone brands have also quickly equipped their devices with high-capacity eMMC and UFS in order stay competitive.
The NAND flash market will also continue to benefit from the SSD boom. Based on DRAMeXchange's latest analysis, more than 50% of notebook shipped worldwide during the fourth quarter of 2017 will carry SSDs. In the enterprise-grade SSD market, demand continues to rise on account of strong growth in the data center and server markets. Set against the prior year, total SSD demand worldwide is projected to soar by 60% in 2017. Furthermore, SSD demand is forecast to account for 40% of the global NAND flash consumption for next year. Thus, SSDs will represent the fastest growing end-use market for NAND flash in 2017.