Lifescript Using Actifio Copy Data Virtualization
For fast recovering 10TB SQL database
This is a Press Release edited by StorageNewsletter.com on November 16, 2016 at 2:42 pm
Actifio, Inc. announced that Lifescript, Inc., a digital publishing company, is using its platform to improve the resiliency and availability of its business build higher quality applications faster.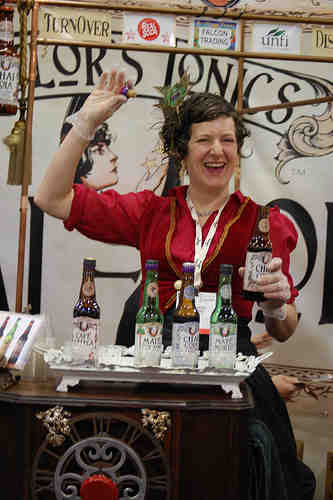 Lifescript operates website dedicated to women's health, attracting an audience of over 15 million unique visitors per month and has become a health resource for women everywhere. As a digital publishing company, Lifescript's revenue is generated from web traffic and visibility of their advertisers, so application up-time and performance are mission-critical. Every minute of potential downtime equates to lost business, as do application slowdowns. At the same time, Lifescript is under constant pressure to update and deliver new features for its applications that support content publishing, advertising, email marketing and lead generation for advertisers.

To assure the reliability of its platforms, Lifescript adopted the Actifio Copy Data Virtualization platform, first for backup and DR of its VMware and critical Microsoft SQL Server database environments. A major challenge was recovery of Lifescript's databases, which are as large as 10TB in size.
"Before, recovering a 10TB SQL database was like walking, compared to Actifio, which is like driving an Indy car," said Jack Hogan, CTO, Lifescript.
Since adopting Actifio, the company has reduced their RPO, driving greater business resiliency.

Recognizing the need for both flexibility and speed, Hogan pursued a hybrid cloud infrastructure strategy that involved hosting some data in public clouds, for instance for seasonal workloads, as well as the deployment of an all-flash datacenter for performance. As a storage-agnostic data platform, Actifio provides Lifescript the freedom to move their data across infrastructure types, according to business need. As a result, Lifescript conducts offsite replication for a DR and BC database with a high rate of daily change (more than 3.5TB/day).

Lifescript is expanding the use of Actifio for Test Data Management, deploying virtual copies of SQL Server databases for their development and testing teams, reducing provisioning times and storage consumption, while providing access to high-fidelity test data to enable higher quality software releases.

"The introduction of the Actifio platform within our enterprise has already saved us an immense amount of time and money in both backup and recovery, and in the future it will help us to increase the speed, quality and efficiency of our Agile development processes," said Hogan. "Actifio has no problem handling our high-pressure IT operations environment, and has enabled us to adapt faster than ever before."

"Copy data virtualization is transforming the way companies around the world manage, access, and protect data, whether it is in AWS or on a flash storage array," said Ash Ashutosh, CEO and founder, Actifio. "We're proud that we're supporting Lifescript, helping them to deliver great business impact, in an environment where every second matters."