Exclusive Interview With Dani Golan, Founder and CEO, Kaminario
"There is no point today to go hybrid."
By Jean Jacques Maleval | November 15, 2016 at 3:02 pm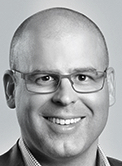 Dani Golan oversees strategy, go-to-market and overall company operations. Previously, he served as president and GM of Performix Technologies, acquired by NICE Systems in 2006. Prior to that, he was an executive responsible for leading new ventures at EMC. He holds a B.Sc. in Electrical Engineering (Summa Cum Laude) from the Technion Institute of Technology, and an MBA from the Kellogg School of Management, Northwestern University. Prior to his professional career, he served as a fighter pilot and an officer in the Israeli Air Force.
StorageNewsletter.com: You were one of the pioneers in all-flash arrays in 2008, just after XtremIO and Pure Storage. Today you're far behind them, as well as Dell EMC, NetApp, IBM and HPE. What's the problem?
Golan: Actually we're not far behind them. On the contrary, all the analysts declare that we have a superior product.
Let me recap history for a moment. In 2008, when I established the company we started in memory appliance. It took us two years to realize that this is a market that will take a long time to mature, a very high-end, very small market. So we pivoted in the beginning of 2011 as an all-flash company.
When we took the technology, which was software defined scale-out architecture with very sophisticated algorithm, we realized two things: One, that all solutions in the market are focused on very small niches. I always talk about three ways in the flash market. One was proprietary solution about performance, Texas Memory Systems [IBM], Violin, Fusion-io. Then you had the second wave, companies that focused on very niche segment of the market, SolidFire [NetApp] went after Infrastructure as a Service, cloud, XtremIO went after VDI. Pure, not many remember, started in SMB. So we looked at all of that and we said: we have very robust technology in the one hand but we believe that the future of data center is all-flash.
So you change your business model.
In order to build a product that can be applicable and scalable for the majority of the storage world you need a very comprehensive solution. So we went back to our board of directors, and we said: "Good news bad news. The good news is we are going after a much more comprehensive market. We're not going to compete with Pure or XtremIO, we're going to compete with EMC, IBM, HPE, etc. The bad news is, it will take us longer because it's a more comprehensive, more sophisticated solution. It's going to take longer to develop and longer to mature."
History shows that once you have the right product, you'll have a competitive advantage for ten, fifteen years ahead. Just take as to examples: 3Par [HPE] and Compellent [Dell]. They both started in 1999 and today 3Par is a $3 billion business for HP while Compellent is only a billion dollar business. That's because 3Par is a more comprehensive architecture. The same thing is happening right now, architecture and products matters in this market. When you buy storage you don't just buy because of the marketing. You take into account the scalability, the performance and the cost efficiency. This is why, although we're smaller today than others, analysts, customers, partners, they'll all tell you that we have a superior technology as a general purpose storage versus any of the other guys that I've mentioned.
Today the market of hybrid platform is bigger than all-flash. Do you intend to add HDDs to your platform?
No. We believe there is no point today to go hybrid. When you look at mission-critical business application, it's actually more economical today to go with an all-flash Kaminario solution than any of the hybrids. I'd agree with you that there is missions like backup or archiving where HDDs still make sense. We believe that you should do it with a third party and this is what we do. But down the road, SSDs will have better density and better price point than HDDs. It's not happening today but everyone agrees that eventually we'll end there. So we will not have HDDs on our system.
Last may, according to source, Kaminario was said to be headed towards $100 million in revenue. Can you confirm this figure range?
Yes.
In the top 6 or 7 in flash arrays there is only two independent players, Pure and you. Why don't both company got any OEM?
I think that there are two factors. One, the market only really reached maturity in the last 18 months. Two, all the big five went through tremendous changes: Dell acquiring EMC, HP splitting the company and talking to go private, NetApp having its own challenges, IBM selling their server business. Every company was occupied in major transformation. Today I think the market is much more ready to admit that all-flash is the way to go as an all-purpose storage and there are very few alternatives. This is why I believe strong lead is coming. We will have a very strong resellers and OEM partners in the future.
How many customers do you have?
We have hundreds of customers.
Who is the main one in terms of capacity?
We don't talk about our largest customer. All I can say is that in terms of capacity they are around 12PB and that it's a US company in SaaS. Avrage capacity per customer is between 300TB and 400TB.
How many systems do you have?
We have hundreds of systems and we will be, by the end of the year I would say, close to adding a zero to this number.
Price?
We announced $1/GB one year ago. Now it's lower.
When are you going to replace the SAS drive with PCIe and NVMe?
When the ecosystem will be mature enough. Our ability to change hardware is really easy.
Do you plan to go to the stock exchange or to be acquired?
We believe that we will go IPO. We are in the center of one of the largest disruption, not in the storage business ever, but in IT. With cloud and virtualization combined, there isn't, that I can think of, a biggest revolution than all-flash storage.
Do you have a date for the IPO?
We're not in any hurry so we're not putting a date on it.
Any plan to enter the rapidly growing hyperconverged market?
We have the ability to go to convergent and hyperconvergent but we're not doing it at the moment, for business reason.
Today you have $153 million in financial founding. Do you plan on having more rounds before your IPO?
We are financially secure and could get more capital if we wanted to. I can tell you that due to our excellent results, it's not a challenge.
Yes, but the matter is more when will you be profitable.
It's always a balance between growth rate and profitability. You can choose to continue to grow fast or you want to be more conservative and get to profitability faster.
As one of your users told us: your big problem is your brand name. Who knows Kaminario? What are you going to do regarding this issue?
First of all we need your help to take our name out here (laugh). Our customers are our biggest assets. We want to continue to have our customer speak on our behalf, same way with our partners. Since we are an indirect company we want our channel, that is working very closely with us, to spread the word in their customer base. Those are two of our direct method. Obviously we want to continue to educate the analysts that there is a big difference in technology and how we go to market versus others.  
What is your roadmap?
In three areas: scalability, cost/efficiency and performance network. In 90 days you'll know more.
[This interview was made following a free four-day invitation in Israel by The IT Press Tour. Ed]