MT-Consulting Said Nodeum Certified LTFS by LTO Consortium
Capable of offering intelligent catalog (metadata), native REST API, open standard, and scalability opportunities
This is a Press Release edited by StorageNewsletter.com on September 23, 2016 at 2:44 pm
MT-Consulting S.A. announces that its solution Nodeum has been certified LTFS by LTO Consortium.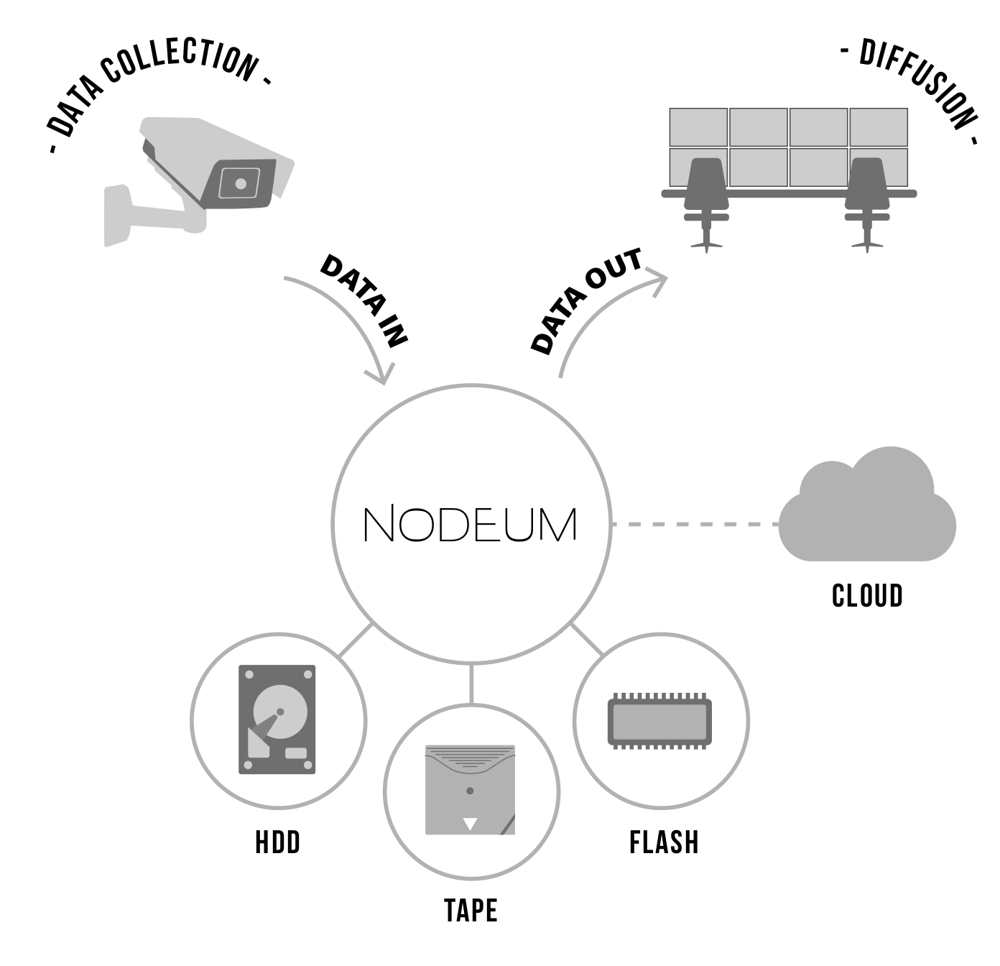 This is a milestone effort for the company and for a solution that has just been launched. Today, Nodeum is nearby worldwide known solutions engineered by IBM Corp., Quantum Corp., Hewlett Packard Enterprise Development LP (HPE), and Spectra Logic Corp. Nodeum is the 8th product to be certified LTFS worldwide.
In what consists LTFS for a software solution such as Nodeum?
It is an open standard, interchangeable functionality with, in Nodeum's case, LTO-5, LTO-6 and LTO-7 brands.  LTFS is also a cross platform. This would enable you the use of tape through the similar use of a USB flash drive. With this regard, by loading a LTFS formatted tape into LTO drive and by integrating it into file system, it will become visible such as a disk.
How about the benefits of LTO and LTFS? There are many benefits that would enable to become more performant through the time and to reduce your OPEX and CAPEX. Here are the three main benefits of this combination: the long-term archiving, LTO is cost-effective and reliable, and the long term open access provided by LTFS.
Nowadays, file-based acquisition has become standard. Therefore, companies must develop long term archival as well as retrieval strategies. The combination of LTO and LTFS responds to that need as it is cost effective and reliable. By using this technology, companies will become more efficient, performant and enhance their storage and archival systems.
Subsequently, Nodeum has become a solution capable of offering to its users an intelligent catalog (metadata), a native REST API, open standard through its certified LTFS and scalability opportunities.
Nodeum is the solution to anticipate the upcoming and rapid growth of digital data.
Besides, it has already attracted prestigious clients, such as IPG, and partners in international media industries.