Nexsan E-Series P High-Density Storage Solution
Available in 4U/48 and 60 drives configurations
This is a Press Release edited by StorageNewsletter.com on September 22, 2016 at 3:07 pm
Nexsan, Inc. announced the E-Series P high-density storage solution.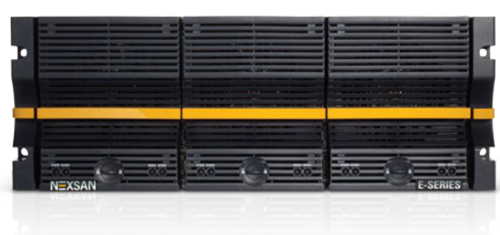 This solution increases read performance 134% and write performance 116% over previous models. The storage system incorporates a hardware platform that is future-ready for additional field enhancements including planned on-going improvements. E-Series P enhances company's 15-year history of delivering enterprise features, functionality and reliability.
Designed to process heavy workloads with demanding applications, the E-Series P combines a next-generation controller that delivers twice the number of host interfaces, and a controller cache memory of 72GB per system. This allows the solution to deliver performance and capacity, essential for vertical markets relying on performance based applications such as media and entertainment, surveillance, government, healthcare and financial organisations.
Available in 4U/60 drive and 4U/48 drive configurations, the E-Series was architected to run in challenging environments. Its designs include anti-vibration design and cool drive technology for field reliability. E-Series P supports Self-Encrypting Drives (SED) and Federal Information Processing Standards (FIPS) to meet compliance requirements and protect data at rest.
Click to enlarge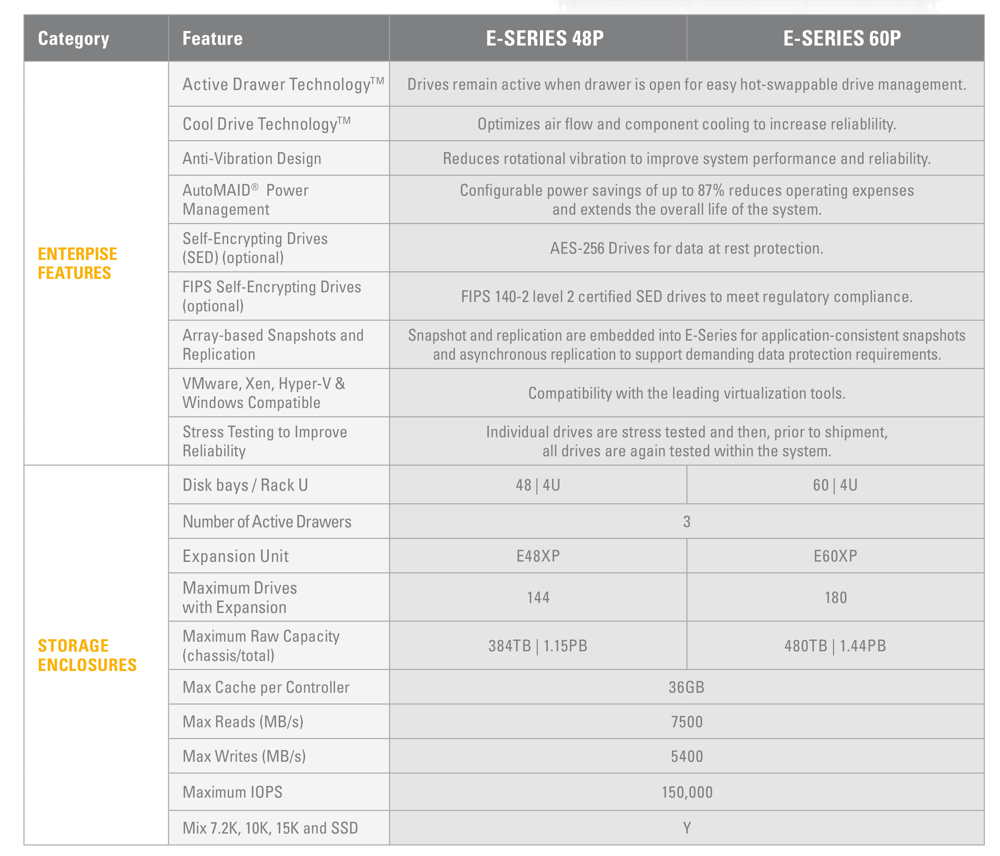 "Nexsan has again delivered on its tradition of storage innovation with the release of its new E-Series P storage system," said Doug Cole, principal, LH Computer Services. "Packing high performance, high density and enterprise features in efficient, cost effective arrays, Nexsan has just the right storage solution for any mission critical application."
"The E-Series is a proven and widely adopted platform in many of the world's most demanding data centres," said Gary Watson, founder and VP, technical engagement, Nexsan. "And now with these performance enhancements we have built a platform that future-proofs our customers for their changing environments."
The E-Series P solution is available.