DriveSavers Offering Data Recovery to Victims of California Wildfires
Extending $300 off services through September 30, 2016
This is a Press Release edited by StorageNewsletter.com on August 31, 2016 at 2:41 pm
DriveSavers, Inc. announced a $300 discount for data recovery services to victims of the wildfires currently burning throughout California.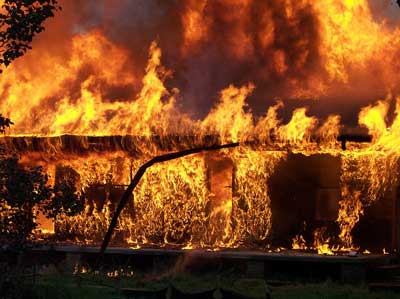 This discount will be available through September 30, 2016.

Dry conditions have contributed to several fires currently raging throughout California, affecting over 100,000 acres and destroying hundreds of homes, businesses and other structures.

"We hope, that by extending a discount for our services, we can help those impacted by these fires to recover lost data and regain a sense of normalcy," said DriveSavers president Scott Moyer. "Over the last thirty years, DriveSavers has recovered photos, videos, contact lists, financial records and other important data stored on devices damaged by wildfires and other disasters."

If you have a smoke-damaged or burned computer, smartphone or tablet, do not attempt to power it up or clean the device. If a computer is wet from fire hoses, remove the HDD, place in a plastic bag with an airtight zip closure and contact a professional data recovery service company such as DriveSavers.

DriveSavers is coordinating relief efforts with its network of computer service providers in and around the area. Those affected by the wildfires can visit local computer service providers that are partnered with DriveSavers to receive $300 off data recovery services through September 30, 2016.