Aptare StorageConsole 10
High-definition analytics across heterogeneous infrastructures, with dynamic charting engine and inventory view
This is a Press Release edited by StorageNewsletter.com on 2016.07.27
Aptare, Inc. announced the release of StorageConsole 10, which extends its analytics functionality and single-pane-of-glass view with the company's SDK and support for OpenStack, software-defined storage, flash, and hybrid infrastructures.
Click to enlarge

StorageConsole 10 provides IT administrators with high-definition analytics across their heterogeneous infrastructures via a centralized, agentless data collector. With it, administrators gain clarity over their entire data center, giving them the knowledge needed for optimization and compliance.
Click to enlarge
"More and more global enterprises require a heterogeneous, multi-vendor approach to their production and protection capabilities," says Jason Buffington, principal analyst, ESG. "Using what ESG calls the 5Cs, organizations need to be thinking about a single control plane to ensure that management policies happen across the diverse environment, with a Catalog that understands what you have, and a Console that can make that information insightful and actionable. Aptare StorageConsole can make that happen."
Dedicated to the mission of helping customers optimize their infrastructures as they evolve and adopt new technologies, StorageConsole 10 collects metadata from each element of the OpenStack Swift resource chain, delivering deep analytics and inter-connected insights across entire data centers. This data collection capability helps customers improve utilization and performance, and reports on data protection for charge back, compliance, SLA management, and other activities.
StorageConsole 10 offers the SDK so customers can onboard and integrate any future or custom-built storage and data protection systems -i n days. As infrastructures expand and change in the future, firm's SDK ensures analytics for entire data centers - today and tomorrow.
Click to enlarge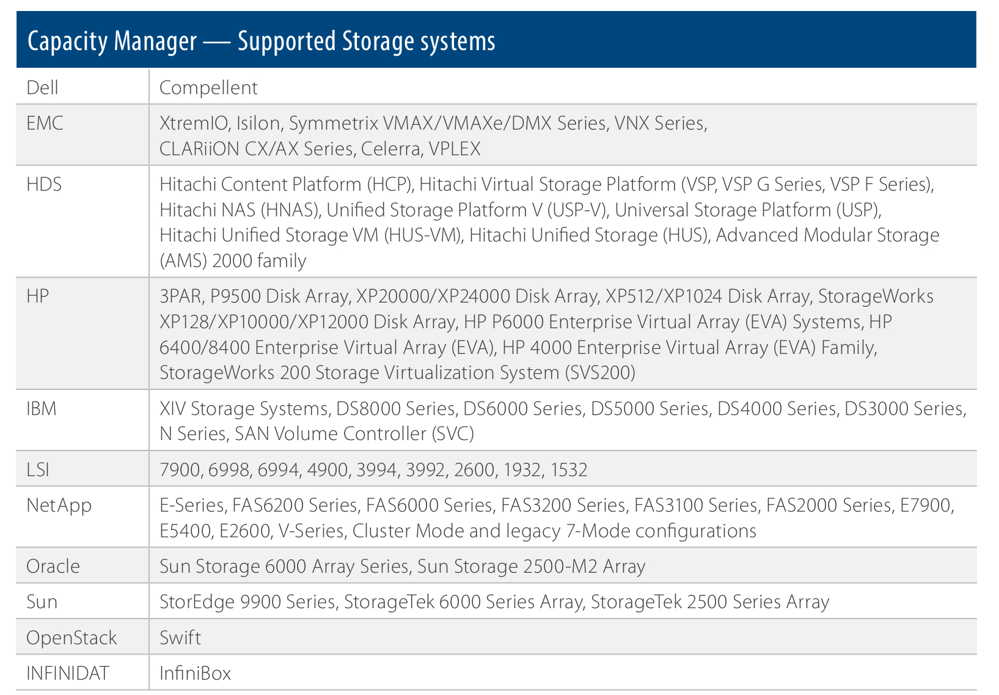 "Our enterprise customers require comprehensive analytics for managing their heterogeneous virtualized and cloud storage," says Randy Arseneau, CMO, Infinidat Ltd. "Driven by customer demand, we were able to partner with Aptare and take advantage of the Aptare StorageConsole 10 SDK to quickly connect InfiniBox into Aptare's single-pane-of-glass view for efficient optimization of customers' multi-vendor infrastructures."
Click to enlarge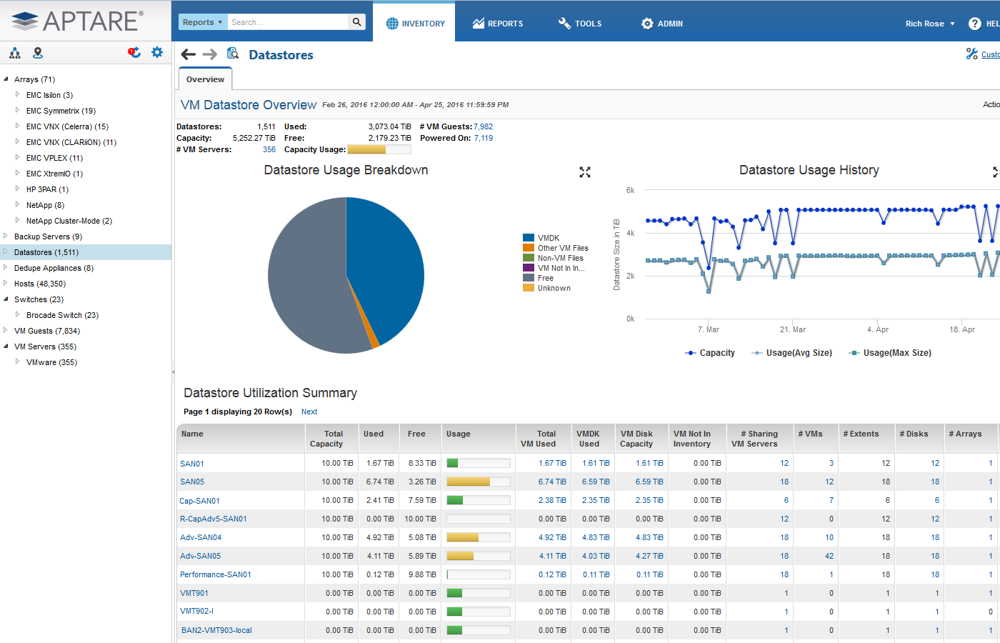 With the StorageConsole 10 Inventory Navigator feature, customers can explore, search, and find information about individual devices within their infrastructures, gaining a picture of the assets discovered within their data center. This inventory gives views into asset counts, trends, and capacity and system-level information.
"Aptare recognizes that customers' infrastructures are continuously transforming, and our mission is to deliver significant value with comprehensive and actionable IT analytics," says Rick Clark, CEO, Aptare. "StorageConsole 10 is designed to help solve the fundamental challenges of the ever-changing world of Information Technology."
Complete list of supported environments
StorageConsole 10 Dashboard gallery
The 5 Cs of data protection, by Jason Buffington, ESG