Retrospect Extends Hybrid Data Protection to Cloud Storage Classes
Amazon S3 and Google Cloud Storage
This is a Press Release edited by StorageNewsletter.com on April 27, 2016 at 3:13 pm
Retrospect, Inc. announced certification for Amazon S3 Frankfurt and Seoul and support for Amazon S3 storage classes and Google Cloud Storage classes with Retrospect 11.0.1 for Windows and 13.0.1 for Mac.
Click to enlarge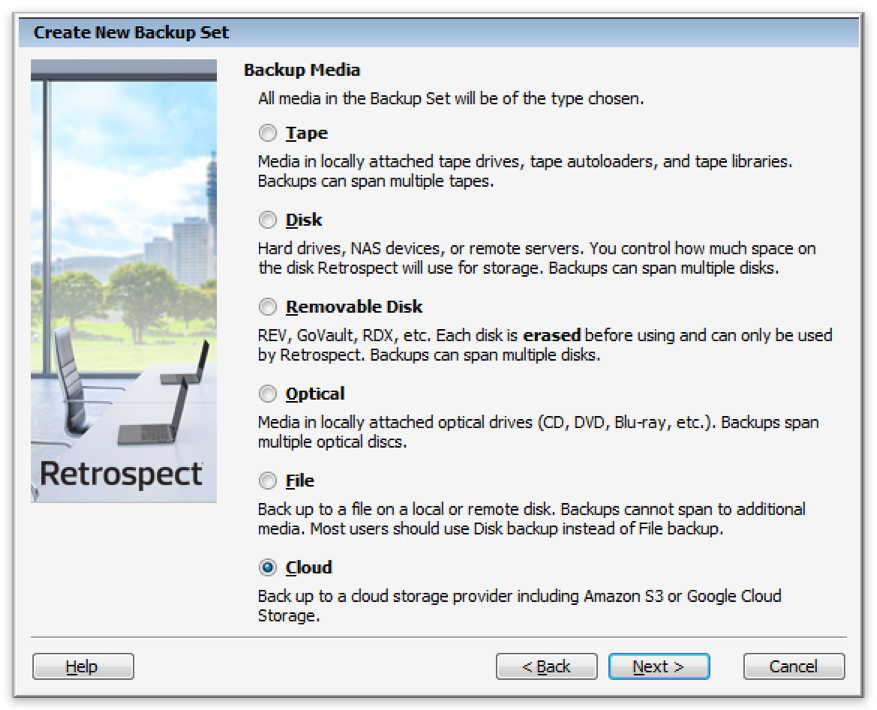 This release enables businesses to protect their entire environment offsite on affordable cloud storage in more regions.
"Cloud storage plays a key role in any complete data protection strategy," says Jean-Christian Dumas, VP, WW sales. "This latest version ensures that our partners and customers can choose affordable, long-term data archival cloud storage tiers to store their business data, secured with AES-256 encryption for zero-knowledge security."
Certified regions:
Amazon S3 Frankfurt

Amazon S3 Seoul
Certified storage classes:
Amazon S3 infrequent access

Amazon S3 reduced redundancy

Amazon Glacier

Google cloud storage durable reduced availability

Google cloud storage nearline
List of certified cloud storage providers
"It's great to see Retrospect has broadened its cloud storage support so quickly. Google Nearline and Amazon Glacier are great offsite storage options for our customers," says Mike Habermeier, Joshuasdream GmbH.
"Certified cloud providers across Europe are perfect offsite locations – Legal security and privacy included," says Michael Baumeister, NetOpen GmbH.

Retrospect 11.0.1 for Windows and Retrospect 13.0.1 for Mac are free updates for customers that own Retrospect 11 for Windows or Retrospect 13 for Mac, and are available from resellers or company's web site as an electronic download.
The software is available in six languages: English, French, German, Spanish, Italian, and Japanese.