Storage Delivered as Container With PX-Lite by Portworx
Aggregates all local storage resources, including all flash and SATA arrays.
This is a Press Release edited by StorageNewsletter.com on February 17, 2016 at 3:04 pm
Portworx, Inc. announced PX-Lite, a platform that provides highly available storage delivered as a container.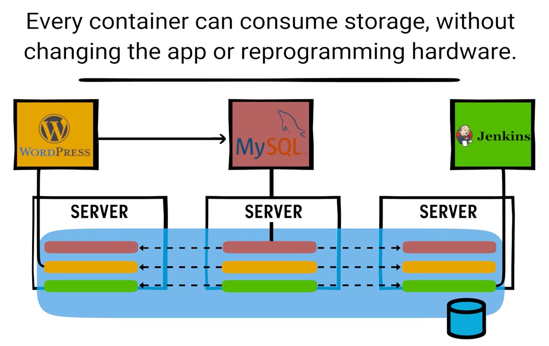 PX-Lite aggregates all local storage resources, including all flash and SATA arrays, and treats them as a global pool. The platform automatically optimizes the storage for containers and ensures data persistence across servers. PX-Lite makes it easy for DevOps to deploy and scale storage as they move containers from DevTest into production, freeing users from reliance on SAN and NAS.
While developers today can fluidly deploy containers in a development environment, they encounter a multitude of challenges when managing their state. The complexity and cost of managing stateful containers with legacy storage architectures is prohibitive. Moreover, legacy storage architectures are not built to container scale or speed. Container storage, like containers, will need to spin-up quickly and be managed as a distributed system.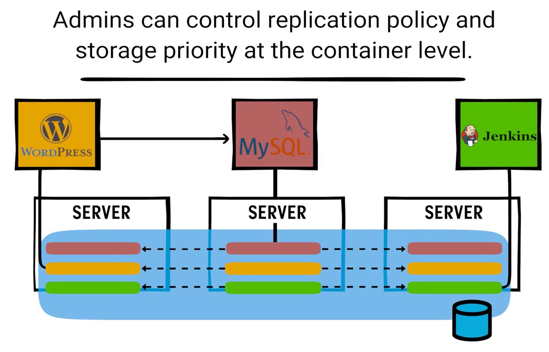 PX-Lite allows dev-ops personnel to focus on Apps, not storage
PX-Lite frees Dev-Ops personnel to deploy and scale applications, rather than having to manage hardware-centric issues such as sizing capacity or to ensure HA. With container-defined storage, storage can be spun up instantaneously. Because PX-Lite is deployed in a container itself, it runs natively on-premises or in the cloud, as well as in a Linux environment. Because it runs in a converged storage environment, it utilizes the bare-metal performance of the users x86 servers and avoids the unnecessary overhead of Vms.
"One of the largest hurdles to moving containers from development to DevOps to production is that the move requires data persistence that retains the benefits of container portability – such as snapshots, replication and scalability," said George Crump, president and founder, Storage Switzerland. "With PX-Lite, Portworx uses containers to ensure data persistence. This will allow enterprises to create a DevTest container-ready environment while freeing themselves from expensive, complex SAN/NAS and VMware regimens. Many industry watchers believe that containers for specific applications will ultimately supplant VMs. With PX-Lite, Portworx addresses the container opportunity today, with production deployment to come in the near future."
"Getting up and running with stateful containers is far too complicated today," said Gabe Monroy, CTO and co-founder, Deis. "With PX-Lite, you can have clustered, highly-available storage by simply running a container on each of your hosts. That's quite compelling."
PX-Lite is available on February 17 and will be released on the first day of ContainerWorld.
Read also:
Start-Up Profile: Portworx
In scale-out block storage software for Linux containers
by Jean-Jacques Maleval | 2015.07.02 | News