Open-E Certifies Server by Boston Server & Storage Solutions
For JovianDSS
This is a Press Release edited by StorageNewsletter.com on August 3, 2015 at 3:03 pm
Open-E, Inc. and Boston Server & Storage Solutions GmbH, an international specialist hardware solutions provider, announced the certification of the Igloo 4U-24T-Stor based on JovianDSS – a solution for SMB customers with thin provisioning, compression and deduplication.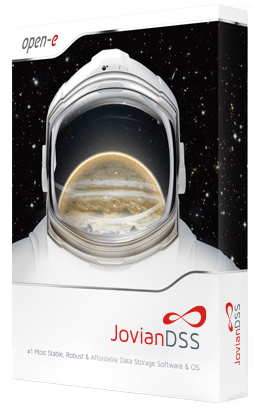 Igloo 4U-24T-Stor is a field-proven, reliable and cost-effective storage solution for SMBs. The server offers power efficiency, and meets virtualization and IO demands by leveraging hybrid storage, tiered storage and all-flash array.
Igloo 4U 24T-Stor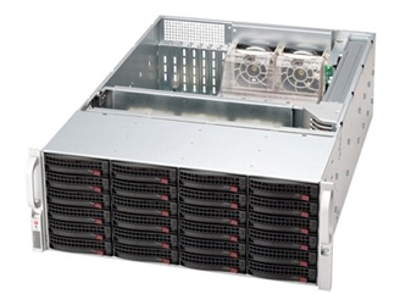 As business-critical data in SMBs expands continuously, Open-E and Boston have created a solution which allows organizations to implement storage environments such as VDI. Compared to many traditional solutions, the storage system is VMware Ready and certified for the latest vSphere 6.0. Furthermore, the Igloo 4U-24T-Stor can be integrated with Citrix and Hyper-V to meet different virtualization demands. The solution is a flexible base system that can be customized according to customer needs.
With the Igloo 4U-24-Stor customers can benefit from a range of features, like:
Enhanced storage performance

Hardware independence

Flexible scalability

Optimization for private cloud

Simplified management

Tiered RAM and SSD caching

Data compression and in-line deduplication

Thin provisioning and unlimited number of Snapshots
By including the abovementioned features, the system ensures high reliability in various configurations.
When it comes to hardware components, the 4U-24T-Stor consists of a 4U Supermicro chassis which is equipped with 24 hard-drive bays complimented by a 400GB SanDisk enterprise SSD for an L2ARC read cache and two 200GB SanDisk enterprise endurance SSDs used in a mirrored configuration as a ZIL write cache.
"Our engineers are constantly working on server certifications, so as to guarantee robust storage environments and compatibility with our partners' systems", states Krzysztof Franek, CEO and president, Open-E. "With Open-E JovianDSS customers have the opportunity to implement a flexible software-defined storage solution that offers many options in regards to hardware. This is why all selected partners offer Open-E JovianDSS Certified Servers which are tested, benchmarked and certified by Open-E."