Nimble Advances Adaptive Flash Platform Delivering Benefits of Storage Consolidation
Optimizing enterprise applications, lowering costs, increasing IT productivity, enabling growth and minimizing risk
This is a Press Release edited by StorageNewsletter.com on July 15, 2015 at 3:05 pm
Nimble Storage Inc. announced a range of enterprise-grade capabilities to the Storage Adaptive Flash platform that enable enterprise IT organizations to dynamically meet varying SLAs, reduce costs, and gain greater business agility and responsiveness.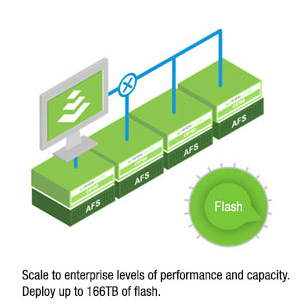 Advancements to the Adaptive Flash platform include the ability to deliver an all-flash service level for applications with stringent requirements around responsiveness, an auto-flash service level for mainstream applications, and a disk-only service level for applications requiring low-cost capacity, all within a single storage architecture and platform. Additional capabilities announced include software-based encryption and a REST API-based extensibility framework. All of the features complement existing enterprise functionality, including granular VM-level monitoring and reporting and integrated data protection.
Unlike legacy and flash-only storage architectures and systems that are deployed in disparate storage silos to support applications based on their unique characteristics and requirements, the Storage Adaptive Flash platform offers a single storage architecture that dynamically caters to the needs of enterprise-wide workloads across performance, capacity, and data protection – delivering on the potential and benefits of storage consolidation.
"Global enterprise IT organizations are tasked with managing hundreds, if not thousands, of business-enabling applications that require a mix of storage attributes across performance, capacity, data protection, reliability, and ease of use – all at a lower TCO," said Scott Sinclair, storage analyst, Enterprise Strategy Group. "Traditional wisdom has led IT managers to select and deploy separate storage silos to cater to a particular tier of applications in the data center. These silos introduce compromises by constraining flexibility, limiting data mobility, and exacerbating storage management complexity. Introducing a dynamic, single architectural approach that can cater to the unique requirements of varying workloads represents a significant departure from dated storage industry doctrine."
All-flash service level: dynamic performance and capacity
Enterprise IT organizations now have the flexibility to dynamically deliver all-flash service levels across mission-critical applications that require deterministic latency – without the costs, capacity constraints, and silo sprawl of flash-only storage arrays. The all-flash service level meets the stringent latency demands – its responsiveness is for transaction processing, data warehouse/business intelligence, and VDI deployments. And unlike flash-only arrays, service levels can be dynamically changed on the fly from operation in one service level to a different service level as workload demands fluctuate over time. Nimble offers a storage platform to bring IT organizations the benefits of storage consolidation, including lower costs, higher IT productivity, seamless growth and reduced risk, all without compromising service levels of applications and workloads.
Encrypt data at volume or array level, efficiently, at no cost
With software-based encryption, SmartSecure, storage administrators have the ability to enable data encryption in consolidation and multi-tenant storage environments – at no additional cost. This software feature enables both encryption and shredding on a per-application or per-array level. SmartSecure does not require custom drivers or dedicated firmware to implement. Once data is compressed and encrypted by the company's CASL flash-optimized file system, it can be securely replicated to another site with the target site understanding the encryption key – streamlining administration and preserving storage capacity.
In addition to increasing security benefits for large enterprises, SmartSecure encryption enables service providers with multi-tenant environments to isolate and encrypt a particular client's data.
"Today's heightened sensitivity around data security makes capabilities like encryption vital to our organization and our clients," said Patrick Cimprich, VP and global infrastructure services, chief architect, Avanade, Inc., business technology solutions, cloud and managed services provider. "And the way Nimble has implemented it was great: a simple software upgrade and no additional infrastructure to buy. It is a true testament to Nimble's architecture that we were able to add on a feature like SmartSecure encryption as easily as we did."
Expanded management capabilities improve productivity
With the addition of REST APIs, the Adaptive Flash Platform enables storage administrators to build customized reporting and workflows around storage, simplifying integration into existing customer frameworks thereby enhancing enterprise IT productivity.
Identify and address VM performance issues quickly and efficiently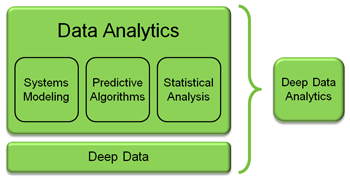 InfoSight, the company's cloud-connected management and support engine, provides granular visibility into VM, network and LUN latencies enabling administrators to quickly and confidently identify and resolve resource contention issues and maintain SLAs. The per-VM monitoring feature, InfoSight-VMVision, intuitively flags conditions that may cause performance issues showing throughput, IO/s, and latency levels across all layers: host, network and storage. Armed with actionable intelligence administrators can proactively identify and address rogue or 'noisy neighbor' VMs that consume more than their fair share of infrastructure resources. InfoSight-VMVision enables administrators to tune performance and eliminate bottlenecks without reactively making additional capital expenditures that aren't required, further lowering costs and improving IT productivity.
Integrated data protection that maximizes efficiency
Nimble offers an integrated data protection package for primary storage, backup, and DR that enhances operational efficiency. Company's data protection enables administrators to take instant snapshots – point-in-time copies that capture just-changed data. Enabling the capacity-saving redirect-on-write feature means that snapshot data will not be copied automatically onto future snapshots and that administrators can rapidly restore snapshots whenever they are required. The company allows IT administrators to house all snapshots and production data on the same array thereby eliminating overhead inefficiencies and assuring instantaneous data recovery. Integrated data protection reduces complexity, overhead, and risk, enabling administrators to maintain BC and gain responsiveness.
"The new innovations we're delivering within the Adaptive Flash platform provide enterprise IT organizations with the ability to consolidate and support all workloads across their environment on a single storage architecture and platform. Enterprises will no longer be forced to make trade-offs in building and managing independent storage silos to support tiered applications and workloads," said Dan Leary, VP WW, marketing. "By delivering a storage consolidation platform, much like virtualization has done for compute, we are empowering enterprise IT organizations to dynamically meet SLAs for enterprise-wide applications at a lower TCO."