Datacenter Wars: Cisco Prepares to Fire by Acquiring Nutanix
By Jared Rinderer, senior research analyst, Equity Capital Research Group
By Jean Jacques Maleval | May 15, 2015 at 2:18 pm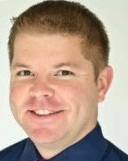 This article has been written by Jared Rinderer, CFA, senior research analyst, Equity Capital Research Group.
Datacenter Wars: Cisco Prepares to Fire
Chambers' Last Salvo. Cisco is actively surveying the battle landscape in the hyperconverged datacenter market. Mr. John Chambers, Cisco's soon-to-be-retired CEO, will fire one last major barrage in the Datacenter Wars saga before retiring to be Cisco's executive chairman and thus a battlefield overseer. Cisco's interest in the hyperconverged market is fall out from VMware's recent pressure on its parent company, EMC, to cease pushing Cisco's software-defined networking (SDN) solution (Application Centric Infrastructure, ACI) inside of VCE for EMC and VMware-labeled customer accounts, EMC's February 2015 launch of a midmarket converged system (VSPEX BLUE) that utilizes competitive x86 server (Foxconn) and networking (Brocade) products at the expense of Cisco's gear, and EMC's July 2013 acquisition of privately-held ScaleIO, a scale-out server-side storage software provider, for $250 million.
The Weapon. Analyzing the hyperconverged systems market, Cisco would gain the most strategic value and long-term accretive revenue contribution with the acquisition of privately-held Nutanix, which is the clear market leader thus far. With a private company valuation exceeding $2 billion as of August 2014, Cisco's purchase will come at a cost, but Mr. Chambers has always shown a willingness to pay to attain strategic datacenter infrastructure assets (enterprise value-to-trailing 12-month revenue multiple of 9.9x or $2.45 billion for Sourcefire in July 2013 and EV/Trevenue multiple of 12.0x or $1.2 billion for Meraki in November 2012). With only $3.2 billion of U.S.-based cash as of January 2015, Cisco will issue debt to complete the Nutanix purchase, which may be announced during Nutanix's user/partner conference in Miami from June 8-10th.
From Allies to Enemies. VMware and Cisco were key allies enabling x86 server virtualization adoption, with VMware bringing its vSphere virtualization software platform and Cisco providing its UCS x86 servers and Nexus networking gear; however, this strong front began to erode when VMware outbid Cisco in its $1.25 billion acquisition of Nicira in July 2012. Nicira brought a viable software-defined networking platform (NSX) under VMware's banner and which has now grown to be a formidable competitor in Cisco's core networking market. Today, VMware and Cisco openly label each other as foes.
Confederates. By acquiring Nutanix, Cisco gains a conspirator with a mutual adversary, VMware. For more-than a year now, VMware and Nutanix have been in numerous, highly-heated, public skirmishes. VMware is threatened by Nutanix's one-stop shop for datacenter infrastructure and its potential to disrupt VMware's objective of the complete automation of the datacenter. Nutanix dislikes VMware's strategy tax (known as the "vTax") and vendor lock-in agenda.
The Frontline. The integrated infrastructure software management and compute/server, storage, and networking systems market is bifurcated into two segments, converged and hyperconverged. The converged systems market was first to market and was trumpeted by Red Hat and VMware with various enterprise systems partners, including Cisco, Dell, EMC, Hitachi Data Systems, HP, IBM, NetApp, and Nimble Storage, for high-performance, large-scale datacenter workloads. Finding great interest and revenue generation with enterprise datacenter customers and service providers, the converged systems market created an offshoot, known as the hyperconverged market and which offers less operational complexity due to storage and compute being integrated in a single unit.
Mercenaries. The hyperconverged market opportunity is targeted by a multitude of emerging and established companies; however, we believe the most serious combatants are VMware's EVO:RAIL/RACK and well-funded or acquired technology start-ups, such as LeftHand Networks (purchased by HP in October 2008 for $347 million), Maxta, Nutanix, ScaleIO (acquired by EMC), and SimpliVity. Other notable assets that may target the market include datacenter infrastructure automation software providers BladeLogic and Opsware, but, these companies lost significant development focus following their acquisitions (BMC Software purchased BladeLogic in March 2008 for $830 million; HP acquired Opsware in July 2007 for $1.6 billion). For reference, the table below contains historical acquisitions and their respective EV/Trevenue valuation multiples in the datacenter infrastructure industry.
Dual Front. With Cisco losing a key go-to-market partner for its networking and x86 server products in VMware, Cisco views the hyperconverged market as a dual-frontal assault. By acquiring a hyperconverged company, Cisco will attain a datacenter infrastructure software platform that it could further develop to clash against VMware's vCloud Suite, storage intellectual property that it severely lacks to battle against EMC, and ability to sell more of its UCS x86 servers and Nexus networking switches.
An Old Battle Revisited. The hyperconverged market is championing a return to an architectural derivative of DAS (DAS), which was the predominant server-focused storage architecture until the mid-1990's and the massive adoption of SAN (SAN) and network-attached storage (NAS) systems. The modern day form of DAS is called server SAN, and its adoption will cause major rifts in current enterprise IT vendor partnerships, particularly on the server versus storage front.
War Loot. Converged and hyperconverged systems revenue 'growth' will result mostly from cannibalization of disaggregated, datacenter system architectures; thus, the revenue opportunity will reflect the combined datacenter infrastructure spending level ($200+ billion in 2014) of compute, storage, networking, and infrastructure management software. This viewpoint is in contrast to the current mainstream ideology and most large enterprise system vendors, particularly ones struggling to post positive revenue growth. In reality, the adoption trends being realized in these 'new markets' of converged and hyperconverged systems are simply a purchasing preference shift by end users and service providers from buying silos of compute, storage, and networking hardware systems to acquiring integrated hardware systems being managed by a single infrastructure software management layer.
Casualties. With Cisco's entrance into the hyperconverged market, its old storage alliances, particularly EMC and NetApp, will be thrown into despair. EMC will not feel much pain due to its previously-mentioned aggressions (ScaleIO acquisition, VSPEX BLUE, and lessening of Cisco's influence at VCE) leading to healthy internal disruption and long-term viability. On the other hand, NetApp will be injured, with the major casualty being the FlexPod converged systems (NetApp storage, VMware's infrastructure management software, and Cisco's networking and servers) and which share 5,000+ end users and $2.5+ billion in revenue with Cisco.
Victors. The victors in this latest barrage in the Datacenter Wars will be the privately-held and yet acquired, hyperconverged companies, including Nutanix, SimpliVity, and Maxta. Cisco's salvo of acquiring Nutanix will lead to strong acquisition interest by other enterprise system vendors, particularly companies with strong server franchises (i.e. Dell, HP, IBM/Lenovo, and Oracle), looking to annex strategic terrain from storage-focused companies. Dell will need to react decisively to replace its one-year old but successful OEM relationship with Nutanix, and the most likely collaborator will be SimpliVity, which will look to replace its less-than one-year old reseller relationship with Cisco and seek sizeable loot following its March 2015 funding round valuation of more-than $1 billion.
Survivor. Nimble Storage will be a survivor, and possibly even a victor, in this assault. While Nimble Storage offers a very capable next-generation storage platform, Cisco views Nimble Storage as its best storage-centric partnership to retain for customers that do not shift to hyperconverged environments. To this end, Nimble Storage's converged systems offering with VMware and Cisco, labeled SmartStack, is gaining particular competitive traction at Cisco versus NetApp's FlexPod and EMC's VCE.
Historical Acquisitions in the Datacenter Infrastructure Industry (in $ million)
| | | | | | | | |
| --- | --- | --- | --- | --- | --- | --- | --- |
| Date | Acquirer | Target | Description Type | Type | Enterprise Value | TTM Revenue | EV / Revenue |
| 3/02/15 | HP | Aruba Networks | Enterprise Wireless LAN Networking Systems | Cash | $2,700.0 | $812.4 | 3.3x |
| 6/16/14 | SanDisk | Fusion-io | PCIe-Based Storage Systems | Cash | $1,100.0 | $387.4 | 2.8x |
| 5/05/14 | EMC | DSSD | Rack-Scale Flash Storage Systems for I/O Intensive Workloads | Cash | $691.0 | n/a | n/a |
| 4/30/14 | Red Hat | Inktank (Ceph Enterprise) | Scale-Out Block & Object Open Source Storage Systems | Cash | $188.5 | $0.6 | n/m |
| 9/09/13 | WD | Virident Systems | Server-Side Flash Storage Solutions | Cash | $613.0 | n/a | n/a |
| 7/23/13 | Cisco | Sourcefire | Next-Generation Network Security Systems | Cash | $2,449.0 | $247.4 | 9.9x |
| 7/11/13 | EMC | ScaleIO | Scalable Server-Based Storage Software | Cash | $250.0 | n/a | n/a |
| 1/02/13 | Imation | Nexsan | Scalable Storage System Solutions | Cash/Stock | $120.0 | $82.0 | 1.5x |
| 11/18/12 | Cisco | Meraki | Mid-Market Wireless LAN Systems | Cash | $1,200.0 | $100.0 | 12.0x |
| 7/23/12 | VMware | Nicira | Software-Defined Networking and Open-Source Networking Software | Cash | $1,252.0 | $2.7 | n/m |
| 5/10/12 | EMC | XtremIO | Scale-Out, Flash-Based Enterprise Storage Systems | Cash | $430.0 | $0.0 | n/m |
| 10/11/11 | IBM | Platform Computing | Cluster and Grid Management Software Solutions | Cash | $300.0 | $80.0 | 3.8x |
| 10/04/11 | Red Hat | Gluster | Open Source, Scale-Out Storage Software | Cash | $136.2 | $9.5 | 14.3x |
| 9/07/11 | HDS | BlueArc | Scale-Out NAS Solutions | Cash | $575.0 | $91.7 | 6.3x |
| 8/18/11 | HP | Autonomy | Enterprise Data Management Solutions | Cash | $11,000.0 | $921.0 | 11.9x |
| 3/03/11 | Teradata | Aster Data | Unstructured Data Analytics Software Solutions | Cash | $276.8 | $20.0 | 13.8x |
| 2/14/11 | HP | Vertica | Analytic Database Management Platform | Cash | $320.0 | $25.0 | 12.8x |
| 12/13/10 | Dell | Compellent | Scalable Storage System Solutions | Cash | $800.0 | $146.7 | 5.5x |
| 11/15/10 | EMC | Isilon Systems | Scale-Out NAS Solutions | Cash | $2,327.9 | $175.7 | 13.2x |
| 9/20/10 | IBM | Netezza | Data Warehousing Solutions | Cash | $1,700.0 | $223.3 | 7.6x |
| 8/27/10 | HP | 3PAR | Scale-Out, High-End SAN Solutions | Cash | $2,340.0 | $204.1 | 11.5x |
| 7/29/10 | IBM | Storwize | Real-Time Data Compression Solutions | Cash | $140.0 | $3.0 | 46.7x |
| 7/06/10 | EMC | Greenplum | Data Warehousing Solutions | Cash | $377.0 | $30.0 | 12.6x |
| 7/17/09 | HP | IBRIX | Scale-Out NAS Software Solutions | Cash | $43.0 | $9.0 | 4.8x |
| 6/01/09 | EMC | Data Domain | Deduplication Appliance-Based Solutions | Cash | $2,017.3 | $300.5 | 6.7x |
| 4/20/09 | Oracle | Sun Microsystems | Enterprise Systems and Software | Cash | $4,392.0 | $13,256.0 | 0.3x |
| 10/01/08 | HP | LeftHand Networks | iSCSI Storage Systems Solutions | Cash | $347.0 | $37.0 | 9.4x |
| 7/24/08 | Microsoft | DATAllegro | Data Warehousing Appliances | Cash | $280.0 | $35.0 | 8.0x |
| 4/18/08 | IBM | Diligent Technologies | Deduplication Appliance-Based Systems | Cash | $168.0 | $10.0 | 16.8x |
| 3/17/08 | BMC | BladeLogic | Data Center Automation | Cash | $830.0 | $71.4 | 11.6x |
| 2/25/08 | Novell | PlateSpin | Workload Automation Solutions | Cash | $205.0 | $25.0 | 8.2x |
| 1/02/08 | IBM | XIV | Enterprise Scale-Out Storage Systems | Cash | $325.0 | $10.0 | 32.5x |
| 11/05/07 | Dell | EqualLogic | iSCSI Storage Systems Solutions | Cash | $1,400.0 | $114.2 | 12.3x |
| 7/23/07 | HP | Opsware | Data Center Automation | Cash | $1,600.0 | $108.1 | 14.8x |
| 11/01/06 | EMC | Avamar | Data Protection / Data Dedupe Software | Cash | $165.0 | $19.4 | 8.5x |
| 7/11/06 | Opsware | CreekPath | SRM | Cash | $10.4 | $2.6 | 4.0x |
| 6/29/06 | EMC | RSA Security | Identity and Access Management | Cash | $2,000.0 | $321.9 | 6.2x |
| 4/27/06 | Avocent | LANDesk | Desktop Configuration and Security | Cash/Stock | $409.2 | $84.3 | 4.9x |
| 6/16/05 | NetApp | Decru | Software Storage Security Appliances | Cash/Stock | $283.2 | $6.0 | 47.2x |
| 5/10/05 | VERITAS | DataCenter Tech. | Content Addressed Storage | Cash | $57.0 | $5.0 | 11.4x |
| 5/09/05 | Oracle/Sun | Procom Technology | Network-Attached Storage | Cash | $50.0 | $16.0 | 3.1x |
| 12/15/04 | Symantec | VERITAS | Backup/Archive/Storage Management | Stock | $10,950.0 | $1,969.0 | 5.6x |
| 12/15/03 | EMC | VMware | Server Virtualization | Cash | $613.1 | $71.7 | 8.6x |
| 11/03/03 | NetApp | Spinnaker Networks | Clustered NAS | Stock | $300.0 | $16.0 | 18.8x |
| 10/13/03 | EMC | Documentum | Content Management Software | Stock | $1,541.7 | $274.7 | 5.6x |
| 7/08/03 | EMC | Legato | Backup/Archive Software | Stock | $1,237.5 | $295.3 | 4.2x |
| 7/25/01 | HP | StorageApps | In-Band Storage Virtualization Appliance | Stock | $350.0 | $23.3 | 15.0x |
| 4/11/01 | EMC | FilePool | Object-Based Storage Software | Cash | $48.8 | $1.6 | 30.5x |
(Sources: Company Reports and Equity Capital Research Group)