HGST Targets Active Archive Market With Scale Object Storage System
Based on Amplidata technology with 4.7TP in rack on helium 8TB HDDs
This is a Press Release edited by StorageNewsletter.com on April 13, 2015 at 2:47 pm
For data centers battling massive data growth, flat budgets and limited IT resources, HGST, Inc., a Western Digital company, announced its Active Archive System, an object storage system that enables businesses to store, retain and harness the power of data.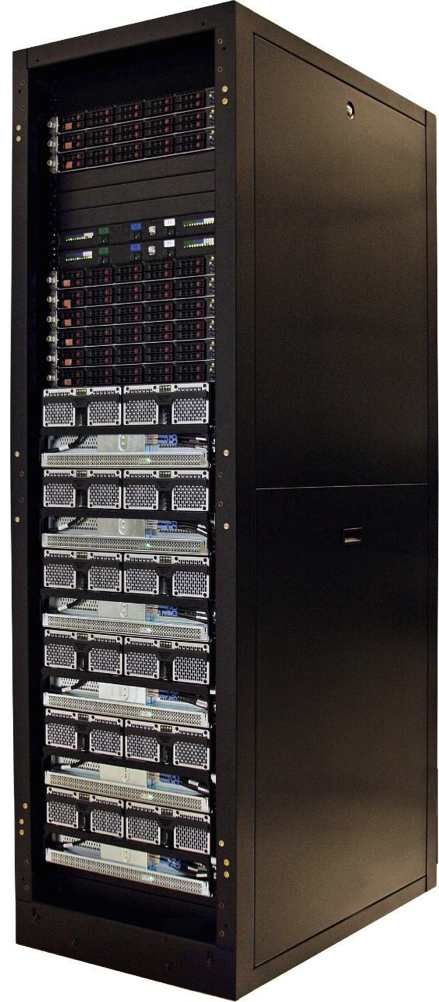 Delivering 4.7PB of raw storage in a single rack, the Active Archive System is a ready out-of-the-box object storage system that helps data centers evolve from siloed storage to cloud-scaleactive archiving. For data that is past the create and modify phase of its life, and in need of long-term retention with fast access, the system provides accessibility, scalability, simplicity and affordability. Its TCO beats the white box economics of traditional cloud infrastructure to enable organizations to store and access more data, driving deeper insights and ultimately unlocking the value of their data.
HGST will be showcasing the Active Archive System at HIMSS, April 12 – 16 in Chicago, IL and NAB, April 13 – 16 in Las Vegas, NV.
"HGST's Active Archive System supports our strategy to bring higher value to the market so customers can transform their data into business value," said Dave Tang, SVP and GM, elastic storage platforms group, HGST. "Data has become the currency of the new economy. The ability to store, retain and interact with data enables businesses to gain new insights to help boost productivity, make better decisions and even predict the future. We recognized this tectonic shift and have delivered the only solution that can offer superior economics with industry leading rack density, resiliency, and access at petabyte-scale. Leveraging our investment in object storage software and our unique approach of vertical innovation, the Active Archive System is positioned to help users unlock the power of their data."
Vertical Innovation Powers the Third Platform
The Active Archive System has been designed to address the need for rapid access to massive data stores. HGST's recent acquisition of Amplidata enables the delivery of advanced object storage software, providing the foundation for a resilient object storage system that delivers high level of data durability, surviving an entire data-center outage when deployed across multiple sites. Utilizing HGST's 8TB, second-generation HelioSeal HDDs, coupled with integrated, tuned and optimized hardware, the scale-out object storage system delivers the performance, efficiency and scale required for public and private cloud data centers.
The combination of power efficiency at one watt per TB, and an acquisition cost that beats white box economics enables the system to deliver TCO that is 50-70% lower than alternative open source and commercial object storage systems. Through this tight end-to-end system integration, HGST has delivered a 3-5X increase in density and power efficiency compared to other scale-out solutions.
The uniqueness of the HGST Active Archive System is its Simplicity at Scale foundation. It is easy and cost-effective to scale-out in multiple petabyte increments so that businesses can focus resources on growing their revenue instead of managing their infrastructure. The Active Archive System is a plug-and-play, S3 compliant scale-out object storage system; it only requires network and power connections to each rack to be put to work. It offers limitless scaling without the costly need for replication, and its open interface supports ease of integration and flexibility as needs evolve.
"Today, HGST has delivered on its strategy to expand into higher value storage platforms and systems," said John Rydning, research VP, IDC. "HGST has intersected a critical juncture in the market as companies look to accelerate the rollout of third platform solutions. The plug-and-play simplicity of an integrated hardware platform matched with the strategic acquisition of Amplidata's object cloud storage software has resulted in an innovative solution that addresses the rapidly evolving needs of cloud service providers and data-intensive organizations."
The Active Archive System is available for orders. The system will be sold through HGST sales partners, including distributors, solution providers, system integrators and select OEMs. Multiple options for service and support are also available.