Newmarket Taps Actifio
To enable transformation into cloud-based SaaS and eliminating tapes
This is a Press Release edited by StorageNewsletter.com on November 19, 2014 at 2:27 pm
Actifio, Inc. announced that Newmarket International, Inc., an Amadeus company, is using Actifio to improve the resiliency and agility of its SaaS and hosted offerings for the hospitality market.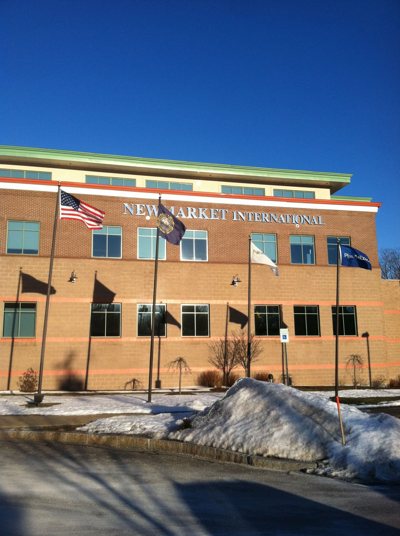 Newmarket's OnDemand Operations leverages Actifio across multiple copy data management use cases including local data protection, DR, and test and development acceleration for its service.

Newmarket develops business solutions for hospitality organizations to lower costs, increase revenue and improve customer satisfaction and guest loyalty. With more than 40,000 installations and 150,000 users in over 154 countries worldwide, technologies are an integral part of the global hospitality industry.

During its transition to SaaS and hosted software delivery model, Newmarket faced data protection challenges when its traditional tape backup and storage-based replication proved too slow for client SLAs and too costly for a large-scale virtualized SaaS/hosting environment. As a result, the Newmarket team sought a technology solution that could improve the recovery times for its client facing services. When they engaged with Actifio, it also realized it could leverage copy data virtualization to improve application testing, development, deployment & support processes with accessible, current copies of application data.

"We wanted to make better use of our data to enhance the experience of our customers' customers," said Ken Wilson, director of OnDemand operations, Newmarket. "Actifio is helping us deliver on this mission, and doing so for us in a way that helps us save money, improves our time to market, and deliver better SLAs."

Actifio has brought several organizational benefits and efficiencies to Newmarket, including:

88% improvement in RTO, which reduced the time to recovery from 8 hours to one hour;

98% improvement in RPO, cutting the recovery point to less than 30 minutes, down from 24 hours;

70% network bandwidth savings for complete replication of deduplicated compressed data;

93% overall storage reduction with deduplication and compression;

Reduced provisioning time of data copies for test, dev and QA from days to hours;

Nearly $100,000 in storage hardware savings.



By virtualizing the management and retention of data, Actifio allows businesses to eliminate multiple data silos and point tools deployed for backup, DR, BC, compliance, analytics, and test and development, and instead rely on one, SLA-driven, virtualized solution. The solution provides Newmarket the ability to protect and manage a single 'gold' copy of each application's data which will be updated incrementally forever, from which virtual copies can be delivered for any use case. This has lowered hardware and software costs, reduced dependence on expensive tier-1 storage systems and let the Newmarket OnDemand operations staff run lean.

"We're very pleased to have helped Newmarket transition toward a cloud-based delivery model," said Actifio CEO Ash Ashutosh. "We're seeing this across our business right now… software providers, global enterprises, and service providers themselves are all focused on taking full advantage of the economics and scalability of the cloud-based delivery model. All are leveraging Actifio as the data management layr between their virtualized infrastructure and their critical business applications, and saving time, money, and headaches in the process."