Seagate With First 3.5-Inch Hybrid HDD (2TB, 8GB MLC)
And 1TB 2.5-inch device at 5,400rpm
This is a Press Release edited by StorageNewsletter.com on 2013.03.07
Seagate Technology LLC will begin shipping its third-generation of its solid state hybrid drives SSHD products.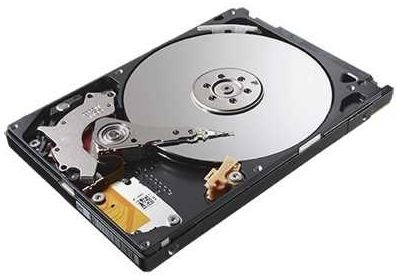 Featuring the Laptop SSHD, 7mm-high Laptop Thin SSHD designed for the thinnest and lightest laptops, and the Desktop SSHD, the line of drives will deliver performance and high-capacity at an affordable price.
Speed Meets HDD Capacity
Boasting SSD like speed and HDD capacity, the Laptop and Laptop Thin
SSHDs are an affordable way to increase laptop performance. With storage
performance up to 40% faster than previous generations, they can add as
much as 30% to total system performance - regardless of the processor
inside the system. These products also enable system builders to build
high-performance, high-capacity systems, including new thin and light
laptops, at mass-market price points.
SSHD technology is up to 5 times faster than a standard 5400rpm notebook
hard drive. Boot a laptop in less than 10 seconds with the powerful
combination of Windows 8 and SSHD technology. In fact according to PC
Mark Vantage tests every action related to getting information from
storage is faster- booting, loading files and applications, and running
computer-based tasks.
With an 1TB capacity available, the Laptop SSHD provides the space
needed to download, store and stream rich media content such as gaming
or high-definition video without sacrificing performance or
responsiveness. And with a 500GB option measuring 7mm-high, the Laptop
Thin SSHD can be incorporated into most ultra-thin, ultra-sleek laptop
systems.
"Seagate's engineers have really out done themselves this time. Our
new SSHDs serve up your favorite content with the lightning-fast
performance you have to experience to believe. With these new drives
it's like adding a turbo-charge to your PC, without having to sacrifice
capacity, at a price that's easy on your wallet," said Scott Horn, Seagate's VP of marketing. "Now consumers can create, store and consume digital content like a pro without having to spend like one."
"Seagate's SSHD technology reinforces our focus on delivering the most reliable PC solutions in the industry," said Kirk Schell, VP, commercial PC group, Dell, Inc. "Dell
plans to incorporate Seagate technology across an array of our
next-generation products so our customers can benefit from the quality,
performance, responsiveness and increased capacity these SSHD's can
provide."
"By incorporating Seagate's SSHD technology into our product
offerings we are able to address customer demand for greater speed,
shorter boot up and response times, optimum storage capacity and better
battery life, all at a lower price point," said Jerry Gross, VP, Lenovo's global procurement. "As
we continue to drive PC innovation in today's markets we look forward
to integrating this SSHD technology into a number of our PC families,
providing an excellent blend of value and performance for our customers."

Desktop SSHD - Fast Performance in Desktop
With the Desktop SSHD, users can now experience SSD-like performance
while enjoying the capacity of a desktop hard drive - all at a fraction
of what a similar size SSD costs. It enables a desktop system to boot in
seconds not minutes for an 'instant on' experience, run favorite
applications faster or breathe new life into an aging desktop PC. It
will perform up to 4 times faster than other desktop HDD-based storage
alternatives, as measured by PC Mark Vantage benchmark software,
regardless of the CPU inside.
Using Seagate's Adaptive Memory technology, to identify and store only
the most critical data a system needs to go fast, the Desktop SSHD
serves up high-performance without a high price tag. As a result, the
Desktop SSHD will cost slightly more than a standard HDD while
delivering faster performance.
The Desktop SSHD features up to 2TB of capacity and 8GB of NAND flash
for accelerating the most commonly used PC applications and delivering
desktop performance with the storage capacity needed for any computing
scenario.
"Our customers want the highest storage capacity with the ability to access their data easily and quickly," said Fredrik Hamberger, VP, consumer PC business, Hewlett-Packard Development company, LP. "Integrating
Seagate's SSHD solution into our rapidly growing portfolio of industry
leading PCs will offer our customers a superior experience while running
multiple applications."
"Whether you're into video editing, music or gaming, with Seagate's new Desktop SSHD you can now have your cake and eat it too," said Kevin Wasielewski, CEO and co-founder of Origin PC Corp. "With
SSHD technology you don't have to sacrifice massive capacity when you
choose faster performance. SSD-like speed, hard drive capacity-all at an
affordable price-makes the Seagate Desktop SSHD a perfect choice for
gaming enthusiasts like me."