Doug Rich GM, Storage Made Easy
Driving U.S. sales, was at EMC
This is a Press Release edited by StorageNewsletter.com on February 21, 2013 at 2:46 pm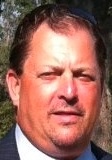 Doug Rich will be driving U.S. sales for Storage Made Easy, a wholly-owned by Vehera Ltd., a private London-based limited company, and a cloud service broker and private hybrid cloud provider.  
"Thanks to my many years in the business, I have a strong understanding of the enterprise work space and the IT challenges they are facing right now," said Rich. "Universal data access across all environments and secure audited file sharing is critical. Introducing them to Storage Made Easy is a win-win for their organizations and Storage Made Easy."
Rich has more than 20 years' experience delivering technical solutions to drive business success, leading sales at Ipswitch File Transfer, EMC IIG, and Datamotion. He specializes in cloud computing, software as a service, security and governance, and BYOD. He has a record of success in growing early stage start-ups into successful companies, such as Gupta, Verity, Kana, Tellme, Vericept, and Gigaspaces.
 
Storage Made Easy unites public and private cloud and data services into a single environment, guaranteeing file access no matter the location or device while providing the highest levels of management, security, compliance, audit, and access services.
"We've been looking to strengthen our team by finding the right person to expand our footprint within the U.S. market," said Jim Liddle, CEO, Storage Made Easy. "Doug's experience and skill set immediately provide a huge push forward for us."