Campbell Alliance Selecting NetApp Syncsort
Backup times reduced "by 50%"
This is a Press Release edited by StorageNewsletter.com on 2011.10.14
Syncsort, Inc. announced
that Campbell Alliance, a management consulting firm specializing in the pharmaceutical and biotech
industry, has improved its backup operations and
modernized its data protection and recovery with the NetApp Syncsort Syncsort Integrated
Backup (NSB) solution.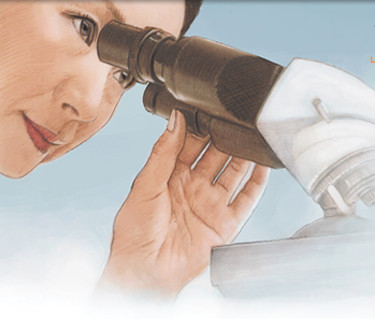 Since implementing NSB, the company has reduced backup times by 50 percent, and
has increased the frequency and duration of backups made to
disk with the solution's
snapshot and deduplication technologies.
Campbell Alliance required a solution that could
reduce daily file-level backup times - which averaged 12 to 15 hours - without
hindering server performance. The company's previous solution was resulting in
too many valuable IT resources being spent on backup administration due to an
inefficient, overly complex backup process. Additionally, Campbell Alliance
realized that the costs no longer justified the value the solution provided as
the cost of maintaining and upgrading the existing backup software grew.
During Campbell Alliance's acquisition period with inVentiv Health, NSB helped
the company's IT team migrate about 50 large mailboxes for new employees in real-time, allowing the team to meet the timeline set for migration of email data between the two companies.
NSB's recovery features such as Instant
Virtualization, Instant Access and Exchange Mailbox Recovery weighed
in Campbell Alliance's decision to select the solution for the company's backup
and recovery needs.
NSB uses NetApp Snapshot copies and replication technologies
(SnapVault and SnapMirror) to accelerate data protection and recovery. This is
coupled with NetApp storage efficiencies including deduplication which control
storage utilization and reduce costs.
"In conducting our due diligence
around solutions for modernizing our data protection, we found that NSB's
robust recovery capabilities, specifically its Exchange Mailbox Recovery and
Instant Virtualization, were clearly differentiated and unmatched by any other
solution," said Juan Granados, Director, Information Technology,
Campbell Alliance. "The Exchange
Mailbox Recovery greatly reduces complexity by eliminating the need to perform
individual mailbox backups. NSB simply opens up the raw mailbox database file,
allowing for the granularity to recover any mailbox item by just pointing and
clicking it."
"As today's
business environment increasingly demands that IT departments provide real-time
access to critical data, innovative companies such as Campbell Alliance are
getting ahead of the curve and investing in modern data protection solutions
that help them meet their SLAs, eliminate complexity, and keep costs contained,"
said Mike Kuehn, Vice President of Worldwide Channels, Syncsort. "In the event of an outage or unplanned
event, NSB's patented Instant Virtualization and Instant Access capabilities
ensure a rapid return to operations, often restoring data access to business
users in just minutes."