DreamWorks Animation Selected HPE and Qumulo
To accelerate digital content pipeline
This is a Press Release edited by StorageNewsletter.com on May 5, 2017 at 2:43 pm
Hewlett Packard Enterprise Development LP (HPE) and Qumulo, Inc. announced that DreamWorks Animation SKG, Inc. has selected the two companies to accelerate its digital content pipeline.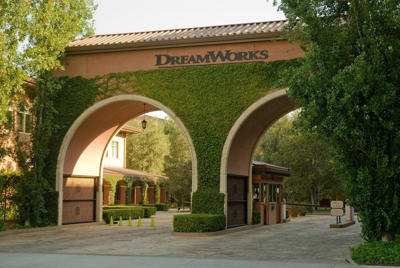 The joint solution of HPE Apollo Servers and Qumulo Core software enables DreamWorks Animation to replace legacy storage systems used for HPC file-based workloads such as data intensive simulations for animated films and programs.
DreamWorks Animation was challenged to keep pace with the vast amount of small file data generated from animation rendering workflows. The studio faced challenges with their existing systems including insufficient scalability and write performance for large numbers of small files, lack of data visibility, and limited APIs for custom integrations with important media workflows. DreamWorks Animation upgraded its architecture to HPE Apollo servers and Qumulo Core for a flash-first hybrid storage architecture that is more performant and scalable to meet the demands of DreamWorks Animation's digital content needs.
"Our film creation process requires an exceptional amount of digital manufacturing, and file- based data is one of the core assets of our business," said Skottie Miller, technology fellow for engineering and infrastructure, DreamWorks Animation. "If storage fails to perform, everything is impacted. HPE and Qumulo deliver the next generation of scale-out storage that meets our demanding requirements. For any given film, we can generate more than half a billion files. Having the capability to support that with a best of breed solution such as HPE Apollo Servers and Qumulo's modern scale-out storage software, keeps our pipeline humming. Qumulo's modern code base and architecture, write scalability, and integrated file systems analytics provides great value to our business and further strengthens our relationship with Hewlett Packard Enterprise."
HPE Apollo servers and Qumulo Core offer flexibility, scale and performance for on- premises and private cloud workloads. It is a complete and reliable solution for storing and managing tens of billions of files and objects and hundreds of petabytes of data. Qumulo's scale-out storage scales capacity and performance linearly through a flash-first hybrid architecture. Core is also a smart storage system for continual delivery, real-time insight into data and storage, and offers users the option to choose their own hardware. Customers can integrate Core into their existing workflows via robust REST APIs.
"With a sterling reputation for innovation, DreamWorks Animation makes every new technology investment in support of driving creativity and new entertainment experiences," said Peter Godman, co-founder and CTO, Qumulo. "The collaboration between HPE, Qumulo and DreamWorks Animation demonstrates the power of technology innovation to push the industry forward. DreamWorks Animation and large enterprises can now implement a truly modern IT infrastructure for storing and managing file-based data at scale, achieve remarkable efficiencies and extreme performance, and gain real-time analytics for their massive data footprints."