Intronis ECHOplatform Automates Bare Metal Restore
For faster recovery, at no additional charge
This is a Press Release edited by StorageNewsletter.com on 2014.08.15
Intronis, Inc. announced Bare Metal Restore (BMR) is available as part of its ECHOplatform and flat-fee unlimited cloud and unlimited local storage pricing plan.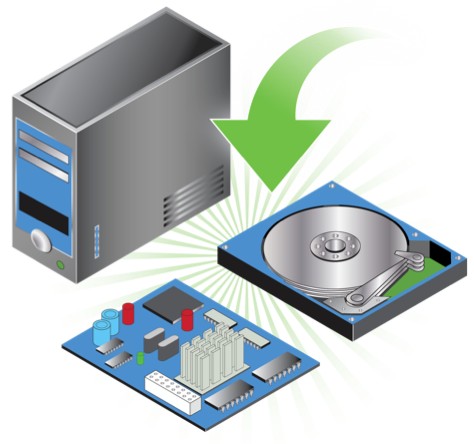 "By integrating BMR right into the Intronis ECHOplatform and U2 Pricing Plan, we're taking away the headache and added expense channel partners bear in having to 'rebuild, restore, reboot,'" says Chuck DeLouis, VP of product management, Intronis. "With ou BMR solution channel partners have acess to a much simpler, highly-automated complete recovery process that virtually eliminates configuration errors, reduces expenses, and speeds recovery time."
Available at no additional charge to Intronis channel partners, the functionality offers physical-to-physical (P2P) BMR and physical-to-virtual (P2V) BMR recovery options for greater flexibility and performance.
These capabilities enable channel partners
to choose from and deliver variety of restore solutions such as:
Recover back to the original system in the event of data corruption or HDD failure

Recover to a replacement machine to address total system failure

Recover to a selet point-in-time to resolve for data coruption or viruses

Restore physical images as virtual HDDs (VHD) to a local or network location

Restore protected images as a VM (VM) by leveraging restored virtual HDDs

Mount recovered images as a drive to the same or different machine for file-level restore
"Integrating its BMR capabilities directly into the Intronis ECHOplatform and new pricing plan is a big win for Intronis channel partners and will certainly make it easier and more cost effective for us if and when our clients have to start over because of a system failure or corruption," says Eric Wakkuri, VP, DSTECH Inc. "What's great about Intronis is the technology works and the company listens to what its partners want, and then delivers it."
The functionality comes on the heels of several announcements including the all-in-one Intronis ECHOplatform, which delivers cloud backup and data recovery solution-supporting a variety of in-demand services, plug-ins, and extensions such as physical imaging, VMware and Hyper-V, as well as SQL and Exchange backup. It also unveiled a pricing model called the Intronis U2 Plan, which simplifies pricing for channel partners by offering unlimited cloud and unlimited local storage at a fixed monthly cost. The plans are helping hundreds of Intronis channel partners earn incremental business and expand their services with existing customers.
"The Intronis ECHOplatform, U2 Pricing Plan, and new, integrated BMR capabilities come together to create a perfect storm of opportunity for our existing channel partners and make an undeniable business case for solution providers and MSPs to switch to Intronis," says Neal Bradbury, VP, channel development, Intronis. "Add to the mix our new partner enablement resources and it's easy to see how Intronis is helping our channel partners better market, sell, and support best-in-class cloud backup and data protection solutions that are simple, secure, and can easily scale to meet the needs of their clients."